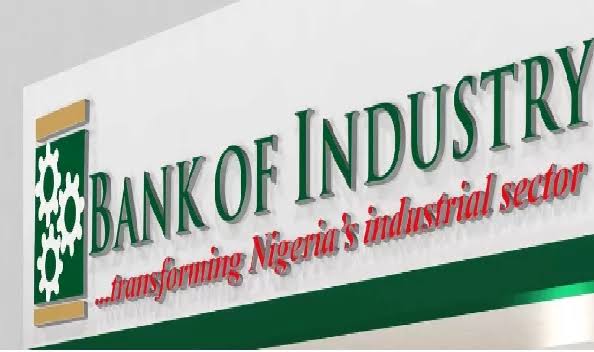 The Bank of Industry (BoI) has reaffirmed its commitment to women-led businesses for enhanced economic growth and development.
Mr. Olukayode Pitan, Managing Director, BoI, said this at the bank's International Women's Day (IWD) Conference 2023 with the theme: "Embrace Equity," on Monday in Lagos.
Pitan said that the country would not experience sustainable development without adequate women empowerment.
He disclosed that as of Dec. 2022, the bank had disbursed N73 billion to women-owned businesses across various sectors of the economy.
Pitan added that the bank had developed and strengthened various strategic partnerships to support the cause of women apart from providing financial and business advisory services.
He said that the bank had disbursed $4.5 million out of a commitment of $10 million in Alitheia IDF Fund.
Alitheia Fund is a $100 million investment equity fund, which provides financial support to women-led organisations across various sectors.
He listed the sectors as hygiene and personal care, healthy food, snacks, education supplies and humanitarian/relief products.
"We are also the local execution partner for the Islamic Development Bank's Business Resilience Assistance for Value Adding Services (BRAVE) programme in Nigeria.
READ ALSO: Abia PDP Rejects Presidential/NASS Elections Results
"This is a $14.27 million initiative that was designed to support women-owned businesses, particularly those living in economically disadvantaged areas, arising from conflicts and social unrest.
"So far, the bank has achieved the disbursement of N2.9 billion to 322 beneficiaries in the pilot states of Kano, Gombe and Edo.
"We have also partnered with key women organisations, such as Women in Successful Careers and Women in Management, Business and Public Service.
"These organisations work with us to support gender advocacy and empowerment by providing capacity-building and mentorship training to ensure women's representation in public, private, and political leadership positions.
"As part of our Corporate Social Responsibility (CSR) initiatives, we have collaborated with several other non-profit organisations in supporting women businesses," he said.
Speaking on the IWD theme, Pitan said the subject of equity was relevant to every sphere of life adding that inequity had marginalised women.
He stated that the current era of digital transformation provides more opportunities to eliminate gender inequality and make adequate infrastructural facilities available to foster social inclusion and integration for the disabled.
Pitan noted a lot of attention had been placed on advocacy and investment in education, economic and political empowerment programmes in achieving gender equality.
He stressed the need to better understand the challenges that women encounter either at the home front or at work, to ensure an effective and sustainable solution.
"While gender equality is primarily focused on providing both sexes with equal opportunities, gender equity works to correct the historical wrongs that have left women behind such as cultural restrictions on education, employment and others.
"'Embracing equity can be achieved by making deliberate efforts to scale-up the representation of women in leadership and policy-making roles.
"I, therefore, urge us all not to rest on our oars, as we continuously speak to ensure a level playing field for everyone, irrespective of gender, race and tribe, among others.
"I implore us to continue to take action toward making the world more equitable, by ensuring that everyone, irrespective of gender has a fair and equal opportunity to be successful," he said. (NAN)