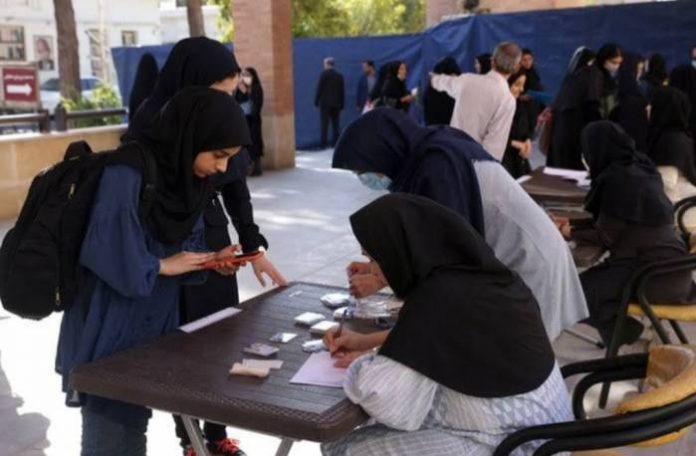 The mysterious poisonings of schoolgirls in Iran that started in November has resulted in 13,000 suspected cases, including 100 children who were still being treated in hospitals.
Iran's Tasnim news agency reported on Monday, citing government figures.
The poisonings had roiled the country and sparked new protests last week.
Iran's government assumes the attacks were targeted. Almost exclusively girls' schools were affected.
Parents and relatives are outraged and angry, and accuse the authorities of failure, blaming them in  part.
However, doctors speak of gas poisoning. The background is still largely unclear. There have been no deaths to date.
READ ALSO : Uzodimma Sacks Commissioner
Iran's political and spiritual leadership has been under massive pressure since the outbreak of protests in autumn against the repressive government and the Islamic system of rule.
Triggered by the death of the Iranian Kurdish woman, Mahsa Amini in police custody, Tehran plunged into its worst political crisis in decades.
The 22-year-old was taken into custody on Sept. 14, for allegedly improperly wearing her headscarf and was dead two days later while still being held by the police. (dpa/NAN)