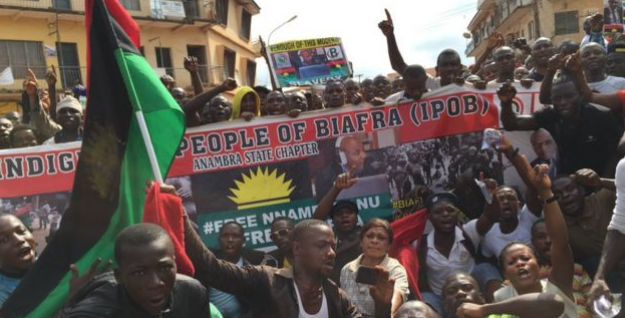 The Indigenous People of Biafra, IPOB, has declared May 30, 2019 as sit-at-home day throughout Biafraland and Nigeria.
In a statement issued by the group's Media and Publicity Secretary, Emma Powerful, they said the sit-at-home would be in remembrance of fallen heroes and heroines as well as victims of Boko Haram and Fulani herdsmen attacks.
The group called on religious institutions across the country to offer special prayers the night before the day for Biafran heroes murdered in cold blood.
READ ALSO: Estranged wife of Ex-Enugu Governor, Chime, Demands Custody of 10-year-old Son
"Churches, Mosques, Synagogues and Temples are encouraged to open their places of worship on the midnight of the 29th of May for special prayers in remembrance of all that died as a result of violence and sponsored killings.
"Special vigil will be held at the homes of select Biafran heroes and heroines who were murdered in cold blood in Biafraland," the statement said.