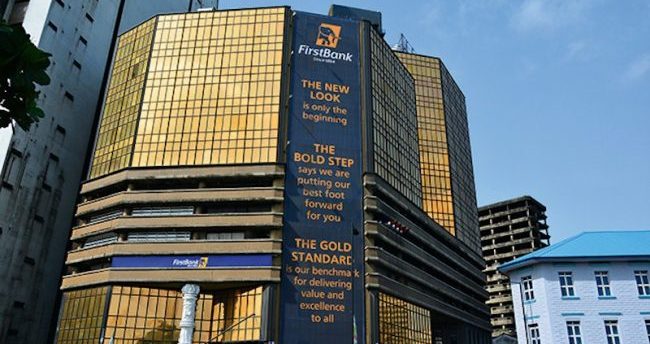 Some former staff of First Bank of Nigeria Limited (FBN) have vowed to blow the whistle on some of the dirty deals done by the leading commercial bank overtime.
This newspaper had published a report showing how the bank shortchanges its staff through shady Human Resources (HR) schemes. Click here to read the report
The controversy started in September when the bank, through its human resources consultant, Whyte Cleon Limited, laid off over 1,000 contract staff through short message service (SMS). Click here to read report 
Hundreds of core staffs were also affected in the purge, which The NEXT EDITION exclusively learnt was based on the decision of First Bank Holdings Plc to cut jobs in the face of the company's dwindling fortunes. Click here to read report-
FBN Holdings Plc is the parent company of First Bank Nigeria Limited.
Following the public outcry that followed this newspaper's exclusive report on the mass sack, the bank invited its local officials the Association of Senior Staff of Banks, Insurance and Financial Institutions (ASSBIFI), for a meeting.
After series of negotiations, we learnt the bank agreed to pay between 40 and 90 percent of annual basic salary as disengagement package to the affected staff.
Read also: INVESTIGATION: How First Bank sacks, shortchanges over a thousand staff using shady HR schemes
But this, we learnt, is a far cry from what is allowed in the industry.
We learnt the first tranche of the payment was made in November while the second and final payment will be made in February 2018.
But some of the affected staff, who are not happy with the paltry amounts being given to them have vowed to expose the underhand deals done by the bank.
All those who contacted this newspaper claimed the bank's fortune plunged not because of the poor state of the Nigerian economy.
A former staff we will simply identify as Tope argued that while the declining national economy has affected the banking sector, it is not the reason for what she described as the "mess" happening in First Bank.
"It is an open secret the former MD, Bisi Onasnaya, was paid over one billion including a lot of other mouth-watering incentives as retirement perk," she said.
"How can any sensible financial institution pay out such amount during a recession to one person and then turn around to sack those who are earning kobo-kobo as salary.
"They won't tell you what they are doing and that is why they will not talk to you people," she said angrily.
This newspaper could not independently confirm the alleged humongous retirement perks for Mr. Adesanya.
However, we found that on April 29, 2016, barely three months after the current Managing Director of the bank, Sola Adeduntan, took over, he announced plans to cut about 1,000 jobs.
Among other measures to reverse the bank's 82 percent slump in profit for 2015, Mr. Adeduntan said he would reduce loan facilities to the oil industry.
He said the bank would boost its return on equity, a key measure of profitability, to between 11 percent and 14 percent in 2016 from previous year's "really bad" figure of three percent.
Mr. Adeduntan was reported by Bloomberg to have said the company was targeting a cost-to-income ratio of 55 percent in two years' time from 59 percent.
"ROE will be much better than last year," Adeduntan had told a Bloomberg reporter on the telephone.
"At a minimum, we should triple it. We do not shy away from taking difficult decisions. We used to have above 8,000 people. We'll push it down, gradually to 7, 000," he added.
But Mr. Adeduntan did not sack 1,000 as he told the Bloomberg reporter.
He actually flushed over 2,000 in a systematic and coordinated policy, which affected all cadres of staff including those on middle management positions.
One of the core staff affected in the purge, David Ahura, said the exercise the insistence of the local union that staff be promoted in 2017 might have prompted the sack.
"The truth is that in 2016 no staff was promoted and our union insisted that in 2017 there must be promotions," Mr. Otse told this newspaper.
"This resolve of the union did not go well with the management so on August 11 at midnight after closing hours a list of 3,000 staff promoted was released.
"At the same time, almost 300 staff were disengaged from First Bank and their profiles deleted and automatically barred from assessing their desktop and mailboxes.
"The bank normally has a procedure for disengaging staff based on performance but for some reasons, it did not follow the due process this time.
"There have been many issues the Union was fighting for. Even the vice president who signed the union's petition was also sacked. I was disengaged on assistant manager grade," he explained.
A former contract staff, Solomon Otse, said he joined the bank in August 2008 with an appointment letter designating him a core staff with identity No SN10282.
However, when he reported at Otukpo Market branch of the bank, his appointment was changed to a casual staff and a new No.TN10282 was issued to him.
"I can tell you that In-Sourcing Limited that recruited us was managed and owned by the First Bank and the Managing Director, Adebo Onabobwale, is a full staff of the bank as she's on the bank's portal," he told this newspaper.
"We were trained at various locations where First Bank has training centres. I had mine, with over a hundred others at the First Bank Training School in Jos, Plateau state, which is situated opposite CBN.
"Our facilitators were staff of First Bank including Helen Ebalema, Cecilia Daniel and Mr. Aura, among others.  On the job, we do practically all roles assigned to us. We even worked during weekends," he said.
Mr. Otse said the bank never notified them of their disengagement before they got text messages on their phones indicating they were no longer in the employ of the bank.
Confirming our earlier report, he said, "The bitter aspect of our disengagement was that we were not notified. The so-called Whyte Cleon that handed us the sack SMS is another company owned and managed by First Bank.
"Members of the board of directors are staff of First Bank. The question that begs for an answer is why did they change the name HR firm when they were still managing it?
"Is there something they're hiding from us or Central Bank of Nigeria or even the general public?" Mr. Otse asked
Attempts to speak with officials of First Bank, Whyte Cleon and the CBN  failed as none of them would respond to enquiries made by this newspaper.