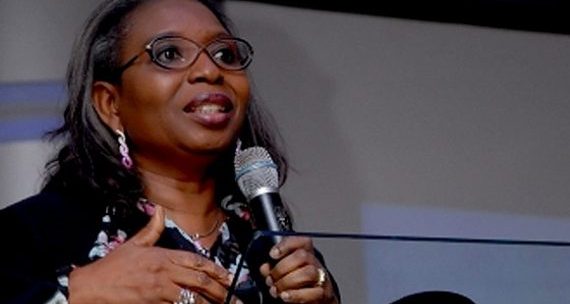 Nigeria's pioneer commercial bank, First Bank Nigeria Limited (FBN) has shortchanged its core and contract staff through unfair labour policies and shady Human Resources practices that have spanned years, The NEXT EDITION can authoritatively report today.
By manipulating employees' ties to the bank, and deliberately but falsely linking them with a supposedly external HR firm, First Bank has managed to shirk the responsibility of following laid down processes in disengaging over a thousand staff, and has failed to properly compensate them.
But despite the bank's elaborate efforts to cover its labour practices, the evidence have remained clear.
The NEXT EDITION has confirmed through months of investigation that the bank lied to over 1,000 staff who were fired between August and September this year.
The bank initially claimed its HR agency, In-Sourcing Limited, which recruited the staff, had been sold to another HR firm, Whyte Cleone Limited, in accordance with a Central Bank of Nigeria's directive on banking recruitment.
However, this newspaper has confirmed that did not happen.
Whyte Cleone did not buy In-Sourcing in 2015 as the bank claimed. In fact and even more shocking, available evidence show First Bank continued to administer Whyte Cleone through its senior staff. This means the bank had continued responsibility for these staff.
An earlier reporting by THE NEXT EDITION showed how the bank sacked over 1,000 contract staff using phone text messages. Click here  to read report
While First Bank denied the report and claimed it followed due process in disengaging the affected staff across over 500 branches nationwide, a follow-up report by this newspaper showed at least 300 core staff were also fired by the bank without recourse to agreed contractual and statutory obligations. Click here to read report
History of mass sackings
In addition, the bank quietly sacked several other categories of staff as part of an extensive cost-saving policy.
In December 2015, it sacked 363 branch secretaries without any of the affected staff having disciplinary issues.
One branch secretary who was affected by the purge, whom we will identify here as Maryam, told this newspaper the decision to sack them was taken in September 2015.
The move, she said, was part of the bank's extensive cost-cutting initiatives introduced just as the former Managing Director, Bisi Onasanya, was set to go on retirement.
Maryam accused the bank's current Managing Director, Sola Adeduntan, of introducing "draconian" policies that resulted in thousands of staff being sent away without benefits.
"Just as Mr. Adeduntan was about taking over, one of the major policy thrusts he sold to the board was the introduction of a broad-based and systematic cost-saving programme at all levels of the bank's operations," Maryam said.
"As a first step in the implementation of the new policy, it was decided that majority of the branch secretaries should go. If you visit any of our branches now, you will find that the bank no longer has such calibre of staff.
"I can confirm to you that First Bank did not pay anything substantial to us even when we were sacked without failing any of the performance thresholds established by the bank."
The only branch secretaries that survived the December 2015 purge were those who served at business development offices (BDOs).
Also, after the mass sack, a few of those earlier fired were recalled and posted to new branches.
Saving the cost
By January 2016, when Mr. Adeduntan took over as chief executive, the bank pushed its policy of systematic job cut even further, disengaging all its area and regional service managers.
"They just got to work one fateful day and could not log in to the system," one staff told THE NEXT EDITION.
By August 2017, the bank moved against a unit called Recovery Team, sacking all of its members without notice.
Our sources said after sacking the branch secretaries, regional and area services managers and clearing the Recovery Team, the new chief executive turned to contract staff who were hired through In-Sourcing Limited but later purportedly transferred to Whyte Cleon Limited.
Acting on the Central Bank's 2015 directive for it to hands off recruitments, First Bank told staff that In-Sourcing, which was its recruitment agency, would be sold.
"That's how Whyte Cleon came on board," one source said.
In selling In-Sourcing to Whtye Cleon, the idea would be to imply the bank held no responsibility for the staff and as such, Whyte Cleon might choose to dismiss them as it wished.
Yet, in the beginning, the FBN, through its HR subsidiary In-Sourcing, had made clear the conditions of service remained the same for the employees.
But the claim of selling In-Sourcing was a grand deception. All the directors of Whyte Cleon Limited, except one, are staff of First Bank, The NEXT EDITION later found out.
"Since First Bank knows what they benefited from recruiting contract staff, they deceived the CBN by saying they sold In-Sourcing to Whyte Cleon Limited, a company still co-owned by First Bank.
"One of the directors of Whyte Cleon is the sitting company Secretary of FBN Holdings Limited in the person of Tijani Borodo, who happened to be the chairman of the 'sold' In-Sourcing Limited.
"Another director of Whyte Cleon Limited is Eyitope St. Mathew, who was the then group head, Bank Services for First Bank and now the head of First Bank Business in Other Nations," the source said.
The NEXT EDITION conducted examination on the relationship between First Bank and the HR firm and found startling details.
Untangling the mesh between FBN, In-Sourcing and Whyte Cleon
A few days after the second part of this paper's investigation into the mass disengagement of contract staff by the bank was published, Whyte Cleon shut down its web details containing names of its management staff.
When the website returned after several days, the menu "Our People" had been yanked off.
In its place was a new menu, "CEO," which had the words, "Details will be available soon."
But this paper had long recorded the contents of the site before its removal.
They contain undeniable details of a link between First Bank and Whyte Cleone Limited. They are as follows: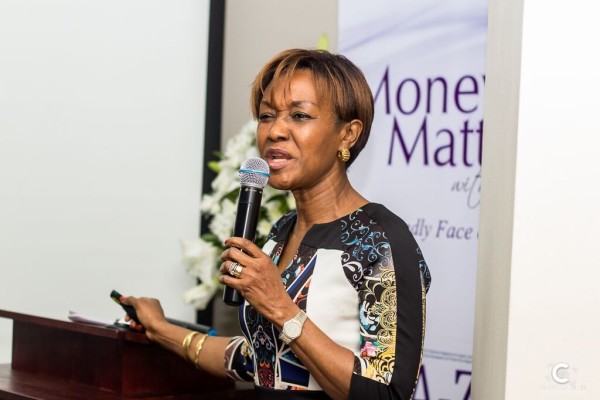 Ibiai Ani – Chairman of the Board
Mrs. Ani, a lawyer, is said to be a human resource professional with over 25 years of core HR experience in the senior management level in the large corporate private sector. She began her professional in the Rivers State Ministry of Justice and later joined the Federal Ministry of Justice before she went over to Shell Petroleum Development Company of Nigeria Ltd. Mrs. Ani is the only person on the board of Whyte Cleon Limited, who has no direct employment history with FBN or its subsidiaries.
Read also: INVESTIGATION: NYSC: A programme losing its relevance?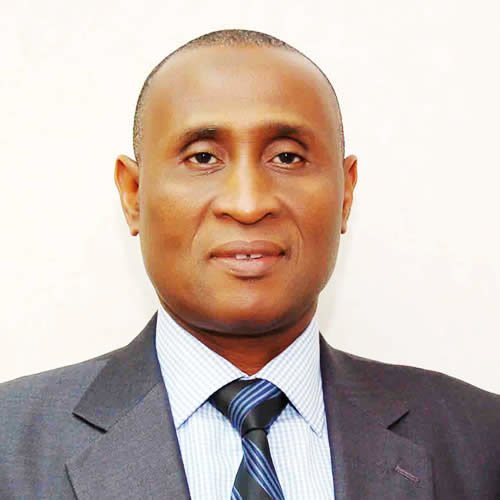 Mr. Borodo, a lawyer, is said to have joined the services of FBN in 1988 as regional legal manager, Kano and by September 2012, had risen to become the pioneer company secretary of the FBN Holdings Plc.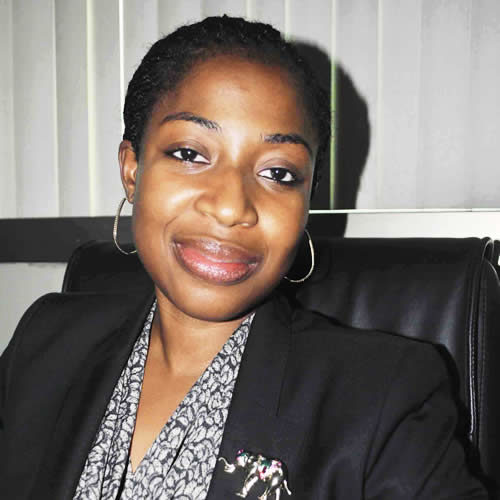 Mrs. Matthew-Daniel is listed as the group head of International Banking for First Bank of Nigeria Plc. In her role, she oversees the bank's African subsidiaries and representative offices. Since joining the Bank in 2009, she has served in various capacities, including Head, Corporate Transformation; Group Head, Banking Services; and Head, Africa Integration. While at First Bank, Eyitope was seconded to the Central Bank of Nigeria as the pioneer Head of the Industry's Shared Services Program. As part of her role, she successfully coordinated industry stakeholders in driving successful implementation of the 'Cash-less Lagos' program, a key part of the payment systems transformation agenda.
Mrs. Onabowale studied Mathematics from the University of Ibadan and is said to have over 22 years varied work experience in banking. She, however, joined the FBN in October 2008 and is listed as the current Managing Director/CEO of Insourcing Limited, an HR Outsourcing firm. The implication is that Mrs. Onabowale is handling double position. She is the MD/CEO of In-Sourcing Limited which was allegedly sold to Whyte Cleon Limited and the substantive MD/CEO of Whyte Cleon Limited.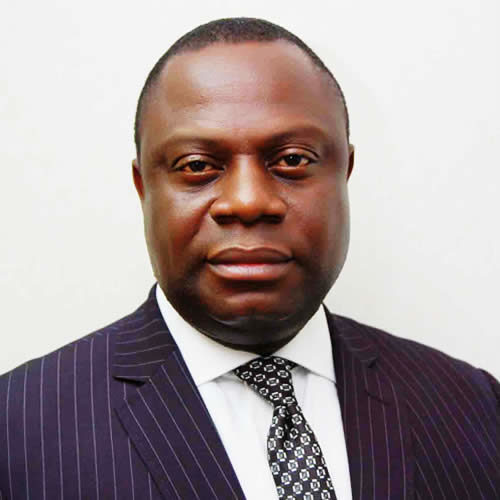 Mr. Arogunade, a legal practitioner joined the services of the FBN in June 1991 as assistant company secretary and is said to have worked in several beats until January 2005 where he was seconded to the bank's merchant banking subsidiary; FBN (Merchant Bankers) Limited as the Company Secretary/Legal Adviser, prior to its consolidation with First Bank in 2006.
While at the Company Secretary Department, he served as Company Secretary to some subsidiaries of the Bank which included First Registrars Nigeria Limited, FBN Mortgages Limited, FBN Insurance Limited, First Funds Limited and First Nominees Nigeria Limited. In recognition of his contributions, he was made the pioneer Assistant Company Secretary of FBN Holdings Plc in September 2012, a position he is holds to date.
The Management Team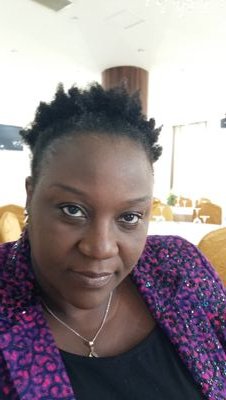 Mrs. Daku is a member of the Society for Human Resource Management is the current head of Business Development with In-Sourcing. She is said to be highly motivated, dynamic and competitive person with over 15 years work experience spanning over a wide range of activities from Marketing/Sales, Project/ Operations Management, Learning & Development and Recruitment. She joined Insourcing Limited in 2008; she is currently Head, Business Development.
Adetayo Oluwadare Adeboga – Head, Financial Services
An associate of the Institute of Chartered Accountants of Nigeria since 2008 with over nine years work experience spanning recruitment, selection, payroll management and financial services. He completed his Higher National Diploma (HND) in from Lagos State Polytechnic with a Distinction in Business Administration in 2003. He was a team player in the Outsourcing Unit WBP Ventures Limited where he handled accounts, a subsidiary of Wema Bank Plc until he joined In-Sourcing Limited in 2008. He was formally the head of Recruitment & Selection unit, payroll unit and currently the Ag, Head, Financial Services.
Sigbeme Modigie, Head of Operations
Osigbeme is another staff, who holds a similar position in both In-Sourcing and Whyte Cleon. He is described as a seasoned professional with over 11 years' experience spanning customer care, retention and marketing. Being in these 3 core business areas has equipped him with a 360 degrees knowledge of the business and also provided him with the platform to understand, develop and execute business strategy, products & services that guarantee customer satisfaction. Prior to joining In-Sourcing, he worked with Airtel Networks where he rose through the ranks to head the B2B Services Team (National) for this leading telecommunications company.
For more, please click here
When contacted by this newspaper for comments, First Bank's Group Head, Marketing and Corporate Communications, Folakemi Ani-Mumuney, declined.
Mrs. Ani-Mumubey failed to answer repeated calls to her mobile telephone until October 17, when she responded with a short message, "Sorry I can't talk right now but can text."
This paper immediately responded, "We are calling from The NEXT EDITION Newspaper, Lagos, to speak on Frist Bank Group's relationship with Whyte Cleon Limited. We found top staff of the FBN as board members in the HR firm and want to confirm their status with you."
"I've just landed in Lagos. We can talk after I've cleared with Customs etc," Mrs. Ani-Mumuney replied almost immediately.
It was the last time Mrs. Ani-Mumuney would respond to communications from this newspaper.
We sent emails to both FBN and Whyte Cleon through the media mail menu on their respective websites but none acknowledged receipt or replied the emails.
Having failed to respond to our earlier enquiries on why it sacked the FBN's contract staff it inherited from In-Sourcing, we put a call to Seun Togan, the spokesperson of Whyte Cleon Limited and sought an interview.
Mr. Togan gave one of our correspondents an appointment for the next day at the headquarters of the HR firm at No. 8b, Bendel Close, Off Bishop Aboyade Cole Street, Victoria Island, Lagos.
But on getting to the office at the appointed time, Mr. Togan and another senior staff of the company said they would not speak about the issue in contention.
He argued that The NEXT EDITION should have contacted his company for comments before publishing its earlier report, but was told the paper made attempts to reach out to them to no avail.
Mr. Togan did not explain why the company's website was temporarily shut down, or why FBN's top staff are serving in Whyte Cleon Limited and why over 1000 contract staff they inherited from In-Sourcing were sacked with SMS.
The CBN did not also provide the needed response. A spokesperson, Isaac Okorafor, initially said he was busy, but later assured he would get a response from the CBN's banking supervision department. He did not respond any further.
For further proofs, The NEXT EDITION commissioned an Abuja-based the legal firm, Ogoh Okwoche Chambers, to carry out a search at the Corporate Affairs Commission (CAC), on the ownership of Whyte Cleon Limited and In-Sourcing Limited. The firm submitted its findings onOctober 18, through its principal partner, Lydia Ogoh.
Findings on Whyte Cleon Limited
The firm was registered on May 10, 1994 with the No: 246399. It was formerly known as WBP Ventures Limited but changed to Whyte Cleon Limited on April 28, 2010.
Its registered address was found to be 27 Nnamdi Azikiwe Street Tinubu, Lagos, while its share capital stands at N15 million with the annual returns paid up to 2015.
While the company secretary listed on the CAC document showed Anu Eso & Co, what was reflected on the company's website before it was deleted was Wale Arogunade.
The search also showed that the company was a subsidiary of Wema Bank which appointed its directors until December 14, 2012, when the bank made a resolution to relinquish its 3,749,998 ordinary shares, leading to the resignation of its directors.
The shareholders of the company as at March 27, 2017 are as follows:
1.      Bodami Integrated Services Limited             N4,750,000
2.      Clean Trust Services Limited                        N250,000
3.      Samuel Igbayiola                                          N1,500
4.      Sadiku Ayoade Raji                                      N750,000
5.      Selleyman Tunji                                            N750,000
6.      Isaac A. Olayanju                                         N750,000
7.      Alexrod Nig. Limited                                   N3,250,000
8.      Staff Special Account                                   N250,000
However, there is no record with the CAC showing the company acquired In-Sourcing in 2015 as FBN had told its disengaged contract staff in a letter signed by Olalekan Atoyebi, of the bank's Service Delivery Unit.
Besides, the CAC does not have any record showing Whyte Cleon Limited, which was previously owned by Wema Bank, invested in In-Sourcing at any time.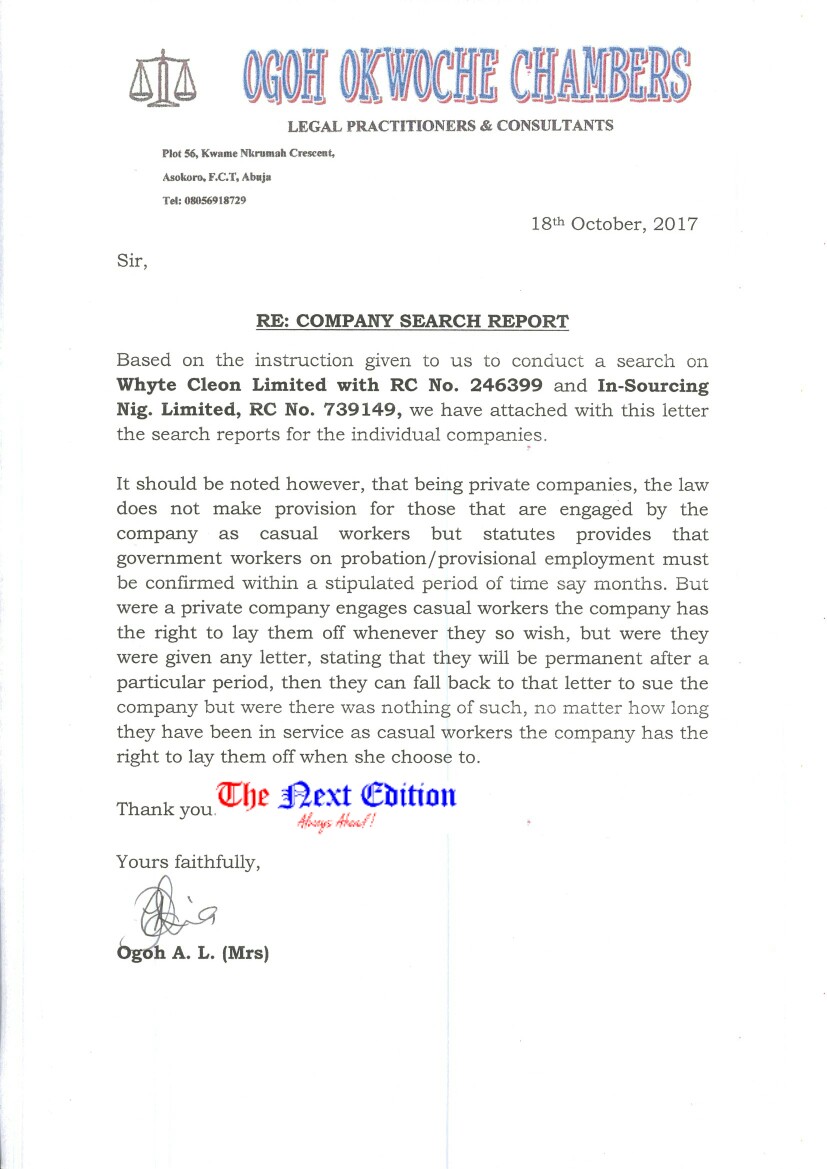 Findings on In-Sourcing
The company was registered on April 2, 2008, with the No: 739149 at 35, Marina, Lagos but later changed the registered office to Elephant House, 214 Street Lagos on March 5, 2013.
However, Adewale Arogundade, whose name appears as the company secretary on the website of Whyte Cleon Limited is listed on the CAC to have been appointed company secretary for In-Sourcing on December 31, 2010.
Its share capital is N5 million while the annual returns is paid up to 2015.
The initial shareholders include First Nominee Ltd, 35 Marina, Lagos which has N4, 999,998 shares, Festus Olaniyi Kukoyi, of the same address with one share, and Bernadine Okeke of the same address and a share.
The directors of the company are the same as those listed on the bookmarked Whyte Cleon Limited's website.
They are Ani Ibiai, Onabowale Adebo, Borodo Tijani Muhammed, Jaiyesimi Ayodele and St. Matthew-Daniel Eyitope.
The CAC record also showed the company acquired a new set of shareholders in March 2017, not 2015 as the FBN had earlier claimed.
The new shareholders include:
1.      Whyte Cleon Limited                         =       N4, 999,998
28   Afolabi Aina Street, Ikeja, Lagos
2.      Cleon Trust Services Limited               =       1
Same Address as above
3.      Adenireti Adebayo                              =       1
Same as above
Regardless, First Bank staff continued to run Whyte Cleone. And even more suspicious are the multiple addresses listed by the company.
The firm's address as contained in the record of the CAC and shown in the relevant search report is not 28 Afolabi Aina Street, Ikeja but 27 Nnamdi Azikiwe Street Tinubu Lagos.
Even more troubling, the firm's official address on its website which The NEXT EDITION visited is in VI 8b, Bendel Close, Off Bishop Aboyade Cole Street, Victoria Island, Lagos.
Justice
Insiders say the FBN and its subsidiary, In-Sourcing Limited, might have colluded with Whyte Cleon to run a clandestine HR syndicate using topnotch officials of the bank.
Speaking of the sacked workers, one staff of the bank said, "Justice needs to be done for these people. So many of the secretaries and service executives who were sacked were the breadwinners of their families and many of their children have dropped out of school."