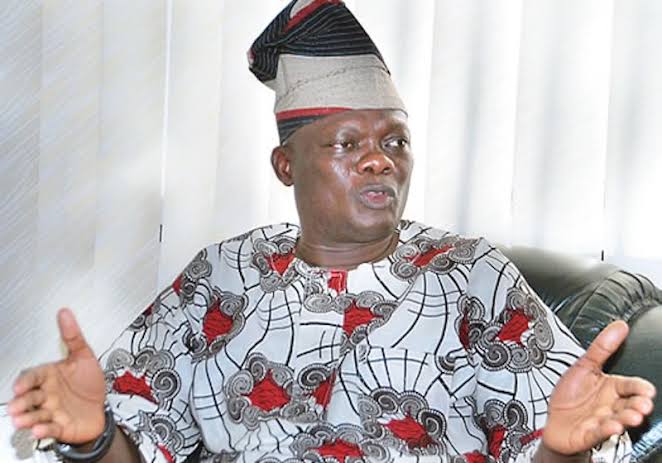 Sen. Teslim Folarin, the APC Governorship candidate in Oyo State, has called on the Nigeria Police Force to investigate circumstances surrounding the killing of a young man allegedly wearing a cloth with his picture.
Folarin made the call on Sunday in a statement by his Media Aide, Yekeen Olaniyi, in Ibadan.
He was reacting to a video, which has gone viral on the social media in respect of the killing of a young man wearing a cloth tagged with his picture by suspected hoodlums.
Folarin, however, urged the police to investigate and interrogate those behind the video and ensure that justice was served.
He queried the wisdom in wearing someone's shirt to commit such gruesome killing and terrible crime in Nigeria of today.
"Our attention has been drawn to a video, which has gone viral in the social media, where some hoodlums killed a man wearing cloth with my inscription on him.
READ ALSO: Makinde Deserves Massive Votes From Oyo People, Says Diaspora Group
"Don't forget that those of you killing innocent individuals cannot escape the wrath of God, as those killed have their families too," the APC Governorship candidate said.
Folarin expressed hope that the police would in few days unravel the people behind the killing and the circulation of the video.
He, therefore, urged the good people of the state to be on guard in the next few days to the governorship election.
According to him, our campaign has been so peaceful since we started. We've toured the 33 local governments without record of violence.
Meanwhile, the state command of the Nigeria Police has yet to respond to the killing. (NAN)