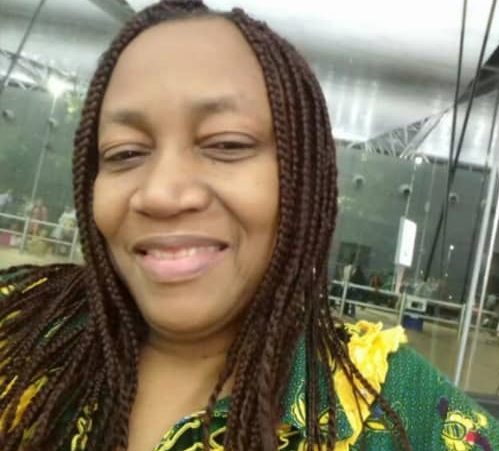 Renewed demands to integrate innovative agricultural systems in climate change initiatives are exigent.
This is particularly crucial for Africa, which is disproportionally susceptible to global warming.
Clearly it requires not only political astuteness, but international backing to efficiently espouse a green economy, due to intransigent vulnerabilities.
Climate action, as clearly delineated in Sustainable Development Goal(SDG)13 calls for 'immediate action to lower greenhouse emissions, build resilience and improve education on climate change.'
Sadly, human activities have over the last century, been largely responsible for increasing greenhouse gases, with the transition to industrial revolution.
Clearly man's insatiable quest for advancement and exploitation of natural resources, are wrecking the earth and its resources.
Energy consumption, especially through fossil fuel combustion, is evidently, the greatest source of human-induced greenhouse emissions, accounting for about 73 percent globally.
Science clearly shows that carbon dioxide, a by-product of fossil fuel combustion, escalating global warming, is naturally caused by decomposition, ocean release and respiration.
According to Mengpin Ge and Johannes Friedrich of New York-based World Resources Institute, dangerous gases are generated, through operations in transportation, electricity, buildings, manufacturing and construction, fugitive emissions.
Other top contributors include agriculture, such as livestock and crop cultivation at 12 percent land use and forestry at 6.5 percent.
Industrial processing of chemicals, cement, as well as wastes, notably landfills account for 5.6 percent and 3.2 percent respectively.
However, food systems still contribute significantly to rapid atmospheric heat, through unsustainable land use, water processes and dietary patterns.
This calls for serious policy reviews, given the urgency to lower global warming, in tandem with the 2015 Paris agreement.
Recall that the treaty was a major push 'to strengthen the global response to the threat of climate change by keeping a global temperature rise this century below 2°C, above pre-industrial levels as well as to limit the temperature increase even further to 1.5°C.'
Stakeholders believe that these objectives can be bolstered by adopting new and strategic agricultural mechanisms.
Sadly not too many people are aware of this corollary, because this complex connection is virtually not in the media nor public domain.
This lacuna is more profound in the Global South, where such matters are viewed as elitist pursuits devised by the West and high-income countries, to fleece developing countries.
Added to these polarizations, is the plethora of existential difficulties notably poverty and rusticism, which tend to skew public perception and acceptability of novel environmental doctrines.
Nevertheless some harmful practices, associated with production and consumption of foods constitute existential threats to the ecosystem.
Several research findings have authenticated this position.
Ample studies indicate that numerous processes involved in agricultural industry can exacerbate toxicity.
Perhaps, this dangerous trend has been shoved aside, due to the frenzy to defeat coronavirus and its humongous crises.
The spotlight on climate action has declined extensively, this year, due to coronavirus.
However, the negative consequences of ecological calamities on human lives and the ecosystem, represent a monstrous pandemic that should not be ignored.
These challenges were addressed in a new report tagged: Enhancing Nationally Determined Contributions(NDCs) for Food Systems.
Jointly published last Tuesday, by World Wildlife Fund (WWF), United Nations Environment Programme (UNEP), EAT and Climate Focus, the study showed that 'improved climate action on food systems can deliver 20 percent of global emissions reductions needed by 2050.'
According to the authors, policymakers can improve the chances of achieving climate goals and limiting global warming by transforming national food systems.
'Currently, diets and food loss and waste are widely ignored, but by adding them to national climate plans, policymakers can improve their mitigation and adaptation contributions from food systems, by as much as 25 percent. Under the 2015 Paris Agreement, countries are expected to revise or resubmit their NDCs every five years,' they explained.
Executive Director, United Nations(UNEP) Mr. Inger Anderson, said the pandemic has exposed the fragility of food supply systems, from complex value chains to impacts on our ecosystems.
According to him COVID-19 has also demonstrated that businesses and people are ready to build back better.
'This crisis offers us a chance to radically rethink how we produce and consume food. For example, reorienting consumption by halving food waste and catalyzing a shift towards more plant-rich diets, is also a powerful climate mitigation tool to take advantage of,' the UNEP boss argued.
'It is up to us to seize this opportunity and put sustainable food systems at the heart of the green recovery,' he added.
'This year, therefore, policymakers have the opportunity to adopt food systems solutions and set more ambitious targets and measures to reduce greenhouse gas emissions and in turn, improve biodiversity, food security and public health.'
According to the authors, food systems, which gather all the elements and activities that relate to the production, processing, distribution, preparation and consumption of food, account for up to 37 percent of all greenhouse gas emissions.
Continuing on a business-as-usual trajectory will single-handedly exhaust the 1.5°C compatible emissions budgets for all sectors, they warned.
'Although 89 percent of NDCs mention agriculture production, agriculture emissions reduction targets are mainly included in wider land-use targets.'
More notably, other actions in the food system, such as reducing food loss and waste, or shifting to more sustainable diets, are widely ignored.'
This is a sad reality but the postponement of climate change summit, provides enormous opportunities, for most countries, to bolster their commitments to the 2015 Paris agreement.
But this expectancy, is encumbered by existential circumstances, bordering on economic shrinkage and nationalistic protectionism.
The United Nations Climate Change Summit(UNCCS), tagged 'COP26,' to be hosted by the United Kingdom(UK) along with Italy, was shifted from November to next year, due to the pandemic.
COP26 is quite significant, being the first global meeting following the landmark Paris Agreement, essentially for nations to review their targets.
The major aim of this ambitious agreement, which was signed by over 180 countries was to restrict global temperature rise this century to 'well below' 2°C above pre-industrial levels and pursuing efforts to limit it to 1.5°C.
Other benchmarks include the delivery of Nationally Determined Contributions(NDCs), long-term decarbonisation plans to 2050, and financial support worth $100bn per year to countries which are considered most vulnerable to climate change effects.
Hence the key aspirations of NDCs is for nations to accelerate carbon-cutting activities, for the decade to 2030.
But how feasible are these targets, with demand for food and other amenities outstripping supplies, in several dwindling economies.
Resource-poor nations, including Nigeria are inundated by behemothic financial and political battles.
Former World Bank Vice-President Prof. Ngozi Okonjo-Iweala, explored these perspectives in a publication, entitled Foresight Africa 2020 Report, saying 'Africa is the most-exposed region to the adverse effects of climate change, despite contributing the least to global warming.'
READ ALSO: Five To Die By Hanging For Kidnap, Murder In Rivers
The devastating cyclones, which affected three million people in Mozambique, Malawi and Zimbabwe in 2018, point to this fallout.
'If fairness was the only goal, the impetus to act would lie solely with developed economies. The big emitters absolutely must step up their domestic climate action and quickly,' she further argued.
'But building the new climate economy is also a once-in-a-lifetime opportunity that every African nation should prioritize and claim a stake in,' she stressed.
'However, if the world fails to step up climate action, continuing on our current climate trajectory could force 100 million people into extreme poverty by 2030,' she warned.
Despite historically negligible carbon emissions and only accounting for two percent of world coal demand, as well as lack of leadership from some developed countries, Okonjo-Iweala said, 'many African countries are now making serious efforts to transition towards low-carbon technologies, resilient infrastructure and low-carbon tax systems.' This is a laudable development that can be accentuated by deploying better agricultural methods.
.Ojukwu a journalist, wrote this review, as part of efforts to accelerate action on SDGs in society. Kindly send feedback to [email protected]