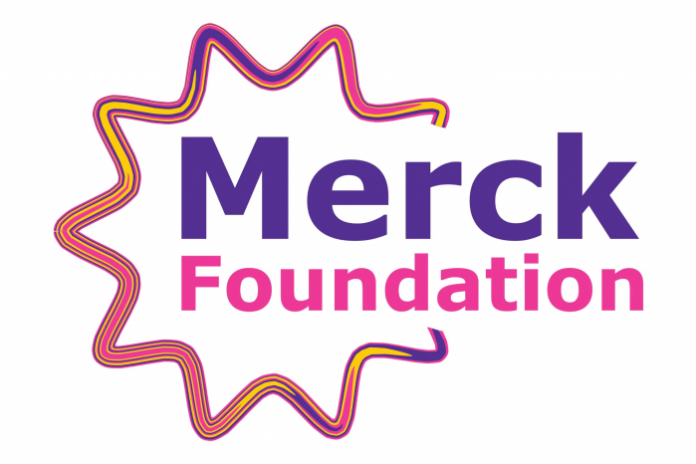 Dr. Rasha Kelej, the Chief Executive Officer (CEO), Merck Foundation, and President of Merck Foundation of More than a Mother, says infertility challenge among couples is a shared responsibility.
Kelej, who is also a member of the Egyptian Senate, said this during the video conference to celebrate the 2020 `More Than a Mother' Fashion awards on Wednesday.
Twenty one fashion designers from Ghana, Zambia and Namibia won the awards, each country with seven award recipients.
The CEO urged couples who are having fertility issues to work together in finding solutions to their challenge, adding that infertility can be prevented or treated.
"We want to stop infertility stigmatization, our society see infertility as women's problem, forgetting that it's a shared responsibility.
"At Merck Foundation, we say no to it, infertility could occur in both male and female, this is the more reason the males in our society should join hands in the fight against infertility stigmatisation.
"We have initiated a cultural shift to de-stigmatise infertility at all levels and give every woman the respect and the help she deserves to live a fulfilled life, with or without a child."
She noted that the fashion awards were in partnership with African First Ladies, who are also the Ambassadors of Merck Foundation More Than a mother.
"Fashion industry already got enough flack for being superficial, we want to change this perception and create a meaningful fashion trend aiming to educate our communities.
"I love fashion and I strongly believe that designers can make designs for men and women that they would be proud to wear to show their contribution toward their communities, villages, and cities across Africa.
"I am proud to recognise and appreciate our winners and welcome them to our newly-established 'Fashion with Purpose' community.
"Merck Foundation additionally rewarded the winners by providing them with one-year access to an online educational training programme, called "MasterClass."
Kelej, thereafter, promised to mentor award recipients on how to execute their designs and urged other young African designers to join the fashion with purpose community.
"Our winners developed extraordinary creative designs that deliver strong and influential messages to empower infertile women and say 'No to Infertility Stigma.'
READ ALSO: Alexx Ekubo Bags Doctorate Degree
"I want young talents to participate in our upcoming exciting initiatives to raise awareness and sensitise our communities about important social and cultural issues, like girls' education, 'stop Gender Based Violence' and 'break infertility stigma', and be the voice of the voiceless."
She said that Merck Foundation launched an annual competition for the best designs that carry messages to address sensitive social and health issues.
"The two awards are 2021 More Than a Mother Merck Foundation Fashion Awards with submission deadline of October 30, 2021, and Make Your Own Mask fashion awards with deadline as September 30.
"The call is for all African Fashion students and designers who are to create and share designs that will deliver strong and influential messages to raise awareness about infertility prevention and breaking infertility stigma, empowering girls and women through Education.
"They should also create and share designs of masks and other clothing items that carry messages to encourage people to wear masks to show they care and at the same time make it creative and fun."
The award recipients from Ghana are Leticia Ashie Owusu, Gifty Amonu Essel, Kizito Ronald Jr, Placid Leke, Anuja Bharti, Paul Akrofie and Desmond Nhyira Amankonah.
Those from Namibia are Linrico Humphries, Stephany-Lee Schmidt, Aina Shigwedha, Hope Gowera, Joel Musasa, Eugenia Benard and Paulton Luciano Witbooi.
And from Zambia were Nelly Banda, Ruth Chimbala, Cecilia Njobvu, Linda Ngwira, Naomi Soko, Gibstar Makangila and Kasonde Makangila. (NAN)