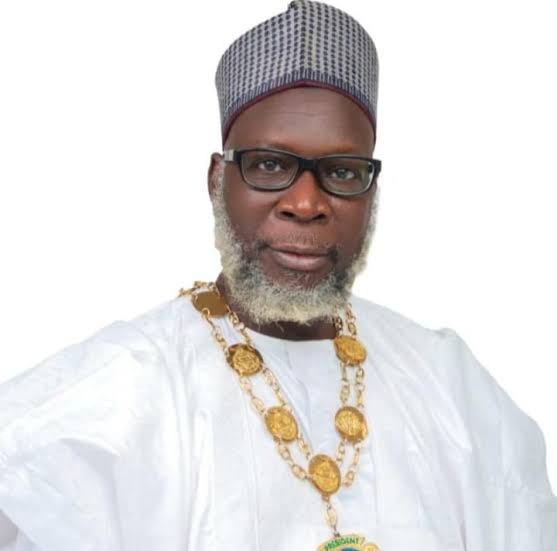 The Nigerian Society of Engineers (NSE) has called on government to ensure that the person to head the Independent National Electoral Commission (INEC) should be an engineer if the country must achieve sustainable development.
Mr. Tasiu Gidari-Wudil, President of NSE said this on Saturday at a news conference organised by the society for the commemoration of the World Engineering Day (WED) in Abuja.
The News Agency of Nigeria (NAN) reports that the theme of the 2023 World Engineering Day is "Engineering Innovations for a More Resilient World".
In 2020, March 4, was officially designated as the World Engineering Day (WED) for Sustainable Development.
The date was approved by the United Nations Educational, Scientific and Cultural Organisation (UNESCO) as a special international day to celebrate Engineers and the works of Engineering every year.
Gidari-Wudil speaking at the occasion said if the Government would strive the person who should head INEC as its chairman should be an engineer.
"70 per cent of the operations of INEC is logistics, that is industrial engineering, the operations; election now is ICT-based, technology-based, so if you are going to bring a professor of political science or history most of the questions in this field he cannot answer.
"But if you bring an engineer he will use his experience, I am sure most of the commissioners are not engineers, so when you are talking of logistics and tracing, I can tell you if you put an engineer he will be geo-tagging every ballot box.
READ ALSO: Tinubu Support Groups Back Oyo State's Gov. Makinde's Re-election Bid
"So, if really government is ready to solve problems let them put square pegs in square holes, there are more than 40 fields of engineering, so if you want things to work don't be afraid to put the right professionals in the right places.
"What we are saying is that the in-coming government should be mindful of this if they want to develop this country. In every political party there are engineers. People with the right competences should put in places," Gadari-Wudil said.
Recall that at the recently concluded 2023 Presidential and National Assembly Elections, many of the challenges that faced the commission were due to the late arrival of sensitive materials and INEC personnel coupled with failure of the BIVAS machine.
The NSE president also used the occasion to call for full implementation of the Presidential Executive Order 5, which according to him, certain critical sections of the Executive Order are not being fully implemented.
Speaking on the recent building collapse in Gwarimpa, FCT, he said there was an urgent need to establish responsible Building Engineering Practice and Governance.
"The Nigerian Society of Engineers (NSE) views with severe dismay and as a national disgrace, the recent collapse of a 3-storey building on 6th Avenue, Gwarimpa District, Abuja.
"This unfortunate incidence is the latest in the unmitigated trends of shameful and avoidable building collapse incidences across Nigeria, which have resulted in humongous deaths and maiming of innocent Nigerians.
"These disasters are outcomes of ineffective compliance, breakdown of regulatory control, official negligence and failure to stamp out building design and construction incompetence and quackery.
"It is the NSE's well-considered view that henceforth, a determined precedence should be set for deterrence and as part of the healing balm for victims of this disaster by fully implementing the reports of the investigations."
Gadari-Wudil speaking further, said NSE was spear-heading the adaptation of curricula and teaching methods to ensure that engineering professionals and students are innovative, and developing skills.
He added that training programmes were being created and developed to up-skill and re-skill NSE members to meet the demands of the 4th Industrial Revolution (4IR).
The news conference also witnessed the inauguration of the new President of the Nigerian University Engineering Students Association, and a tour of a mini exhibition of products of indigenous innovations by engineers.
One of such products was the Hybrid Solar Power Trainer designed and constructed by engineers in National Agency for Science and Engineering Infrastructure (NASENI).
NAN reports that the objectives of WED include creating awareness about the World Engineering Day as an important international day for achieving sustainable development by governments, civil society, industry, and the public;
To increase awareness of Engineering, its impact on modern life, and that it is crucial to advance the UN's Sustainable Development Goals (SDGs) among other objectives.(NAN)