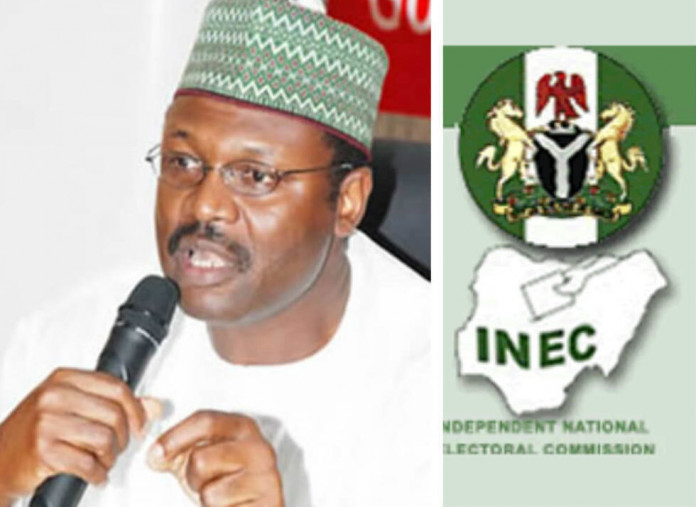 The Independent National Electoral Commission, INEC, says the voters register as revised has the largest citizens' data in Nigeria.
Chairman of the commission, Prof. Mahmood Yakubu, who made the assertion on Thursday, also claimed the voters' register to be among the largest citizens' data in Africa and the world.
According to him, the voters' register has the details of nearly 85 million Nigerians including their bio data.
Yakubu, who was speaking at an event in Lagos, said the electoral umpire had taken steps to ensure credible elections in 2019 and assured that it would never give Nigerians excuses.
Some of the steps, according to him, which the commission had taken to ensure no excuses, include the following: simultaneous accreditation and voting; tracking of vehicles carrying electoral materials; cancellation of morning parade for security agencies on election days and a change in the mode of collecting voters' cards.
He emphasised that voters' cards will no longer be collected by proxy. "Emphasis has shifted from distribution to collection. Individuals must collect their cards personally now."
READ ALSO: UK Chapter of APC seeks support for Oshiomhole
The INEC Chairman disclosed that all cards for those who registered in 2017 and up to the second quarter of 2018 have been printed and delivered to states for collection while the remaining new registrations as well as those who applied for transfer of their cards will be ready for collection beginning early December till about one week to the elections.
Yakubu noted that outside of war time, elections present the greatest logistic challenge as every effort must be made to reach every individual eligible to vote.
He said despite INEC's best intentions, it is still faced with some challenges outside of its control.
The INEC boss shared his thoughts at the 6th anniversary lecture of Realnews Magazine where he delivered a paper on "Political Transitions and Africa's Economic Development."
Chairman of the occasion, Haroun Adamu, a former Chairman of the Petroleum Trust Fund, PTF, called on the media especially online platforms to eschew fake news, rumour mongering and hate speech.
He noted that about 98 million Nigerians had internet exposure and called on the media to responsible in carrying out their duty.
Adamu commended the management and staff of Realnews for their tenacity in doing their job.