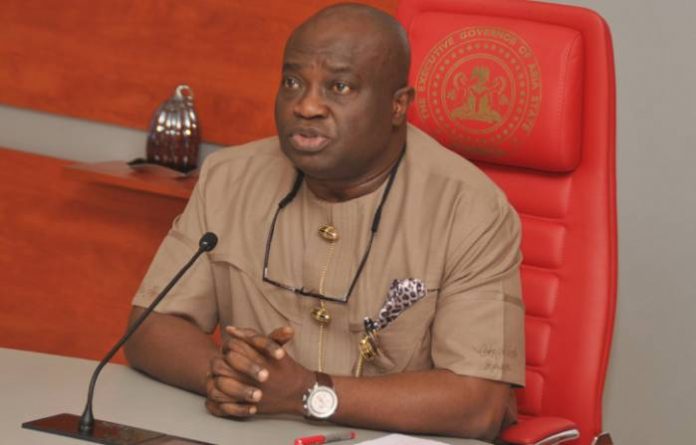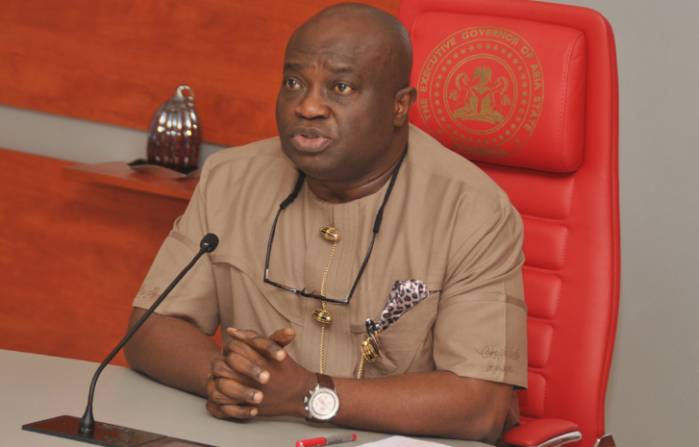 The Governor of Abia State, Dr. Okezie Ikpeazu, yesterday said that the candidate of the Labour Party in the state, Dr. Alex Otti, has no similarities in character with the Presidential candidate of the party, Mr. Peter Obi.
Ikpeazu, who spoke with journalists in Aba, said while Obi was noted for his modest, frugal and simple lifestyle, the LP candidate in the state was the opposite.
He said that Abia voters were aware that there was no connection in Obi and Otti's schools of thought.
He also said that the move by Otti and the LP in the state to capitalize on what has been described as the "Obi Political Tsunami" to capture the Abia Government House would fail because the people were aware that Otti is not Obi in all ramifications.
He equally said that the Obi phenomenon must not be narrowed down to the efforts of LP, stressing that doing so would diminish the huge efforts put in by several angry Nigerians and first-time voters, who were not members of any political party but found a credible candidate in Obi, who they were willing to put allow to be the pilot of their new nation.
He, however, said that it was now unfortunate that many people, who ordinarily would stand no chance of clinching any political position because of their bad character and poor relationship with the people, are hiding under Obi to bamboozle their way to power and calls for caution.
He said: "In Abia, our people know that Obi is not Otti. They know that both of them represent different things altogether. Their records are there. Obi as a governor did not retrench Anambra workers, but Otti as a bank Managing Director retrenched bank workers. "Obi is not arrogant. He is a very simple man with a very humble lifestyle but Otti is the opposite of Obi. He flies around in private jets and takes up entire floors of 7-Star Hotels for his accommodation. That's a huge gap from the man he's hiding under him to grab power.
"Again, it's on record that Obi left the economy of Anambra very healthy but Otti left a dead bank before moving into politics. These are verifiable facts. That one claims to look like someone doesn't mean he's even close to that person.
READ ALSO: Ireti Promises More Appointive, Elective Positions For FCT Women
"Abia is not one of those places where people cannot distinguish the good from the bad. It's very easy to separate this 'Tare from the Wheat' before they get matured because their differences are very obvious like the night and the day.
"What are we talking about? Who are they trying to compare with Obi? Let us make it very clear that while Obi canvases for job creation. This Otti knows about the collapse of companies like Modern Ceramics in Umuahia and the Star Paper Mills in Aba that led to job losses."
He noted said that another contrast between Obi and Otti is that Obi has his investments scattered all over Anambra State while Otti has no single investment in Abia State.
"Let nobody claim ownership of the Obi wave or try to be more important than others. It was a movement that all Nigerian citizens especially the youths saw as the only way of restoring their future. Labour Party was just an available channel.
"The Obi phenomenon was a combination of all pro-Obi servant leadership styles, it was not a feat that can be attributed to the Labour Party per se. 50% of the voters were apolitical first-time voters, while 30 % were drawn from all other political parties.
"It will diminish the Obi phenomenon if we narrow his impact to the effort of the Labour Party. So, let some people stop hiding under Obi to magically get into government. Let them come out as they are. Obi has proven who he is and he doesn't need an introduction anymore."