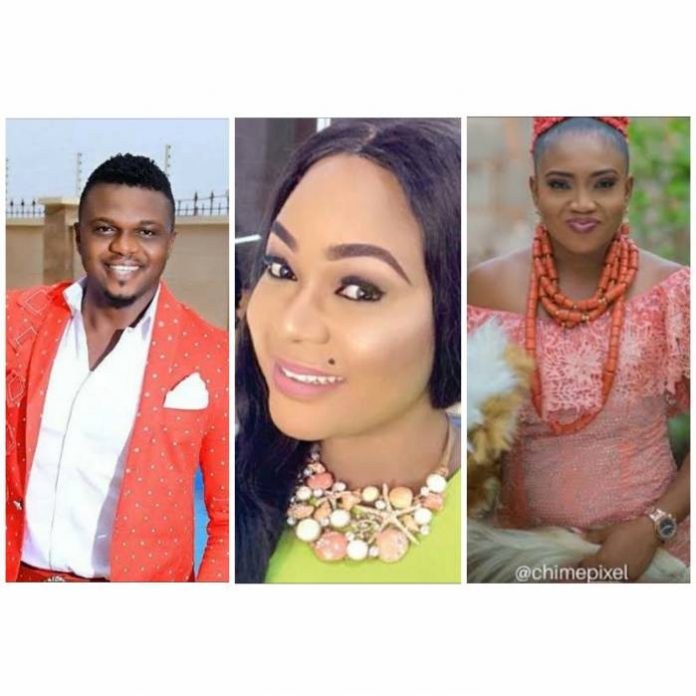 Popular Nollwood actress, Rachael Okonkwo has denied ever being romantically involved with colleague, Ken Eric.
She therefore said there was no way she could have been responsible for his crashed marriage.
According her, she and Eric had been good friends for years.
Accusing fingers have been pointed at Rachael as the reason why Eric's young marriage failed.
Reacting to the rumours and speculations linking them together and blaming her for the couple's failed marriage, Rachael said: "For all the people cursing and abusing me for crashing his home, may your curses be my portion if I have had anything to do with him sexually in this life."
Read full statement below: