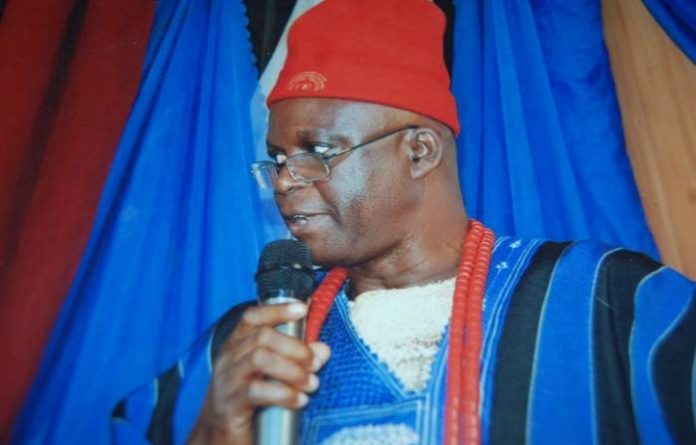 Mr. Ochi Emmanuel Ode, Chairman of the Middle Belt Traditional Council (MBTC), has predicted that there will be high level commotion in the November 16 Kogi State governorship election as the politicians may not play according to the rules of the game.
Speaking exclusively with The NEXT EDITION, Mr. Ode maintained that going by what had been happening, especially the utterances of the politicians in the state, lives and properties of Kogi people could be put in jeopardy during Saturday's election, even as he prayed to God to frustrate the plots of such politicians.
Ode said: "Election is not a do-or-die. Politicians should allow the people of Kogi to elect who they want to be their governor in a free and fair manner. That is the wish of the people and the wish of God. They should allow it to prevail."
He, however, urged Kogi people to assess the administration of Yahaya Bello based on the extent they had enjoyed dividends of democracy during the first term of the governor, to predict how their lives would be during his second term.
READ ALSO: Nigeria Now Practises Autocracy, Gangsterism, Not Democracy – Ode
Ode also asked the Kogi people to examine how regularly salaries were paid to the civil servants, how schools and hospitals had been run and the state of infrastructure in the Kogi State under Bello, to know if really Bello deserved their vote once more and should be returned for the second term, or if they would give someone else a chance to change their lives.
He lamented that throughout Bello's first term, Kogi people had been suffering as educational and health facilities had been poor, without facilities, while roads had been dilapidated and youth unemployment had remained all-time high.
Ode wondered how Bello suddenly got the money he used to reportedly offset the huge salary arrears the government had owed workers since four years ago, saying that Kogi people should read between the lines and know the difference between deceit and real service by politicians.