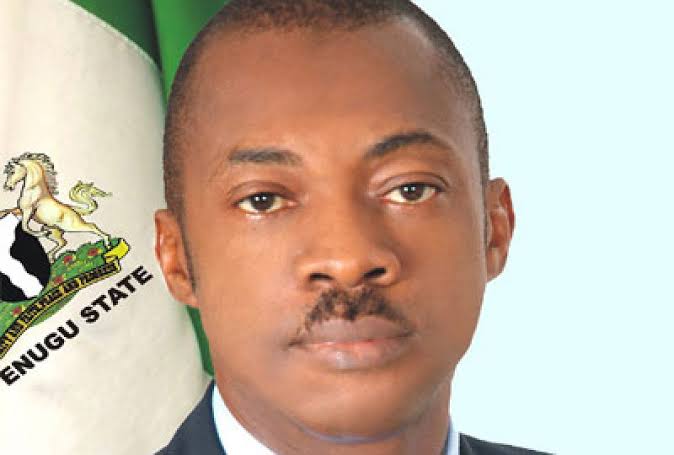 Ex-Enugu State governor, Mr. Sullivan Chime on Tuesday dismissed insinuation that he collected money from Mr. Peter Mbah of the Peoples Democratic Party (PDP) to endorse him as the next governor.
Reacting to the insinuation making the rounds, Chime said he endorsed Mbah, Chief Executive of Pinnacle Oil because of his impressive pedigree and competence.
The former governor and chieftain of the All Progressives Congress (APC) in Enugu State said he supported Mbah for the progress and development of the state.
He stressed that the PDP governorship candidate would add more value to the state.
"People say I collected money to endorse the PDP governorship candidate, but it is not true.
READ ALSO: Army Confirms Killing Of Soldiers, Self By Colleague In Sokoto
"I have examined the credentials of all the candidates and I am convinced that Mbah will perform better than the others.
"By March, I will be 64 years old and I want a good future for my grandchildren. With Mbah, the future of Enugu State is secured and assured,'' he said.
Chime added that people should vote for competence, character and capability and not for party, saying that party would not rule Enugu State.
He described Mbah as someone who knew what to do at any time and is approachable for advice and corrections.
"With what he did at Pinnacle Oil and Gas, he will transform the state and I urge people to turn out on March 11 and vote for Mbah," Chime stressed.
He also charged Enugu State people to shun violence during the election and to vote wisely.
Chime said he left the PDP for the APC because sitting Gov. Ifeanyi Ugwuanyi was not performing to expectation.
"I left the PDP for the APC because I discovered that things were not moving the way they should,'' he said.
Chime also denied joining the APC to evade arrest and investigation of administration as governor of Enugu State. (NAN)