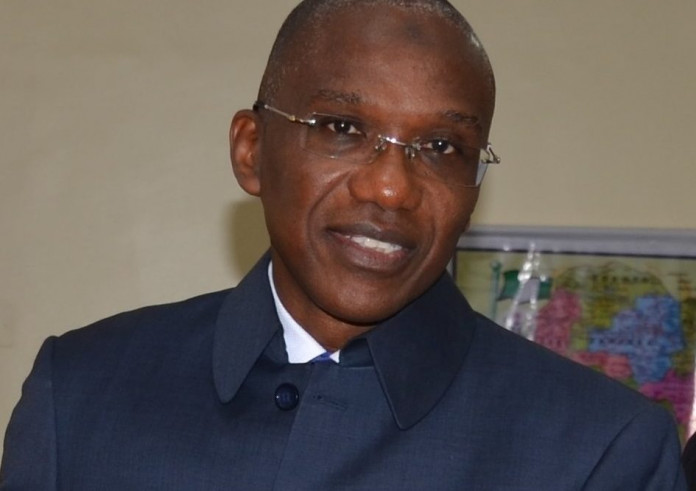 Managing Director and Chief Executive Officer, Asset Management Corporation of Nigeria, AMCON, Ahmed Lawan Kuru has restated the need for the government and institutions at all levels to pay more attention to human capital development.
According to him, doing so was the key to the paradigm shift the country needs.
Kuru spoke as the special guest of honour at the 2018 edition of the annual Presidential Dinner for the graduating Senior Executive Course 40 Participants of the National Institute for Policy and Strategic Studies, organized by the Alumni Association of the National Institute (AANI).
In a release signed by Jude Nwauzor, Head,Corporate Communication, he noted that no country in the world has achieved change without a strategy that supports consistent investment in the development of its human capital.
His words, "It is not easy to have a paradigm shift in two, three or even eight years the way most of us are demanding for change in this country. Institutions and governments at all levels must ensure consistent and sustained investment in the development of human capital, which in turn will gradually change the narratives of development in our dear country. I believe the National Institute for Policy and Strategic Studies is strategically positioned to achieve this because of the calibre of people that are privileged to attend the course.
"To achieve that however, we must invest in research especially in the area of education. So if we must have a country of our dream, we must invest and develop our human capital but above all, we have to critically study those policy decisions that brought us where we are today as a nation and strive to correct wherever we may have made mistakes. However, we cannot achieve any of these if we are not patriotic citizens."
Kuru posited that the fact that Alumni of the National Institute have occupied and still occupy exalted positions in the public sector including the military, police, banking, labour politics and traditional institutions, amongst others meant they have what it takes to make the desired changes in the country.
READ ALSO: Privatisation, commercialisation frees up over $3bn- BPE
"This role no doubt signifies how important the society views each and every one of you. It is therefore incumbent on you to demonstrate high sense of leadership and responsibility that is devoid of any form of parochialism and sentiment. The fast pace of change and national development in countries across the world, especially in past decades, has been driven by a paradigm shift towards thinking globally and acting locally. Successful national growth and development have therefore been accomplished under inherently deft, visionary and people oriented national policies and strategies.
"As you are well aware, the National Institute was conceived as a high-level institute with the primary objectives of serving as the nation's foremost policy think-tank, developing top-class technocrats of high intellectual capacity like you who are expected to conceptualise and lead the implementation of dynamic policy initiatives and strategies for national development. This narrative therefore put a heavy burden on you to sustain the momentum by impacting positively towards a better society," the AMCON boss said.