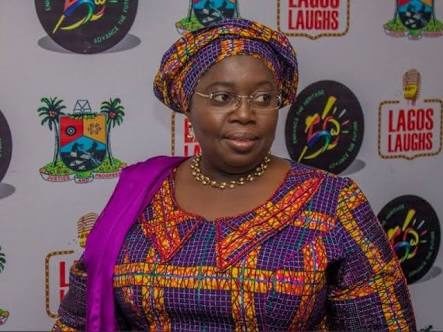 The Lagos State government on Saturday appealed to all stakeholders on the issue of wearing hijab in public schools to maintain peace, law and order while the Supreme Court ruling on the matter was being awaited in the spirit of the rule of law.
Dr. Idiat Oluranti-Adebule, the state's deputy governor, who spoke with journalists on the refusal of entry to five students of Isolo Senior Secondary School on Wednesday, said the government was working assiduously to resolve the matter.
She said in the interim, the school's principal had been redeployed to douse tension and allow for thorough investigation into the matter.
READ ALSO: Buhari leaves for UN General Assembly in New York Sunday
Adebule, who superintends the education sector, urged the public to be patient with government in dealing with the matter, as according to her, "it is important for the general public to know that there is Public Service Rule, which must be adhered to strictly in dealing with public servants in the event that they are found culpable of any charges."
The Ministry of Education, she said, could not unilaterally do anything until due process was completed.
The deputy governor acknowledged letters addressed to her by Hijab Rights Advocacy Initiative, Muslim Students Society of Nigeria and Muslim Forum of Isolo over the issue and assured that their grievances were being looked into.