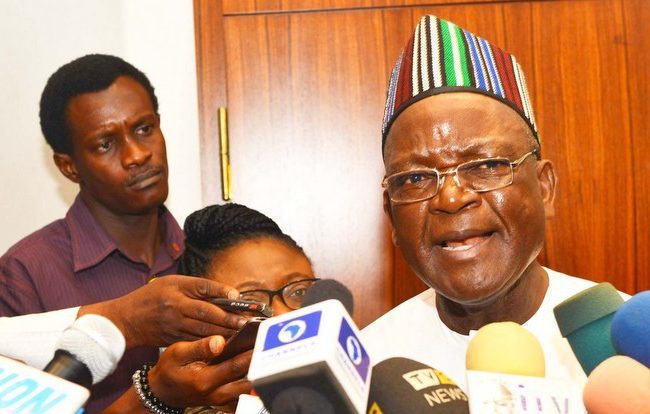 The Benue State University Teaching Hospital (BSUTH), Makurdi says it has successfully treated and discharged over 400 victims of herdsmen attacks in the state between January and September this year.
The Chief Medical Director (CMD), Terrumun Swende, made this known while interacting with newsmen in his office, adding the state government spent over N20 million in treating the patients.
Mr. Swende said the continuous invasion of the state by killer herdsmen is one of the biggest tests of the institution.
"People were brought in from all over the state and from January 2 till now, we are still struggling with that burden. We have treated and discharged over 400 patients from the initial assault," he said.
Of all those brought alive, he said only one woman passed on because she had multiple gunshots and other severe injuries and had bled for over 24 hours before admission.
Although a sad development, he said the situation was a test of the institution's medical capacity to endure under harsh conditions and capacity to effectively handle emergency situations.
"For the first time, in October last year, we also had a scare of monkeypox and we treated five cases successfully and unlike in other centres where workers got infected, none of our caregivers was infected," said Prof. Swende.
The CMD, who reeled out several achievements of the institution under his watch, also told journalists the facility needed assistance with several challenges facing it including inadequate infrastructure, manpower, training and retraining of staff.
He, therefore, urged the Federal Government to take over the ownership of the facility for better funding and improvement in the provision of healthcare delivery to Nigerians.
READ ALSO: SPECIAL INTERVIEW: Overpopulation still a major challenge to Nigeria, Africa – Dr Appiah
According to him, it has been difficult getting the matching fund to run the hospital, saying it will be safer for the federal government to take over the institution.
"I support the state Governor, Mr. Samuel Ortom governor. The Federal Government took over similar facilities in Ebonyi and Gombe states.
"This won't be the first and it is indeed the right way to go," he said.
He said the teaching hospital has established two academic health institutions; School of Health Information Management and School of Biomedical Engineering in order to add value to society.
He explained that the schools which will offer certificate and diploma courses are to enable Benue health workers to acquire the right skills and qualifications to work anywhere in the country.
Mr. Swende, who pledged the commitment of his team to give the best health service at all times, thanked Mr. Ortom and the health ministry for their assistance and supervision.
He urged the state government to, as a matter of urgency, look into and solve some of the challenges facing the hospital.