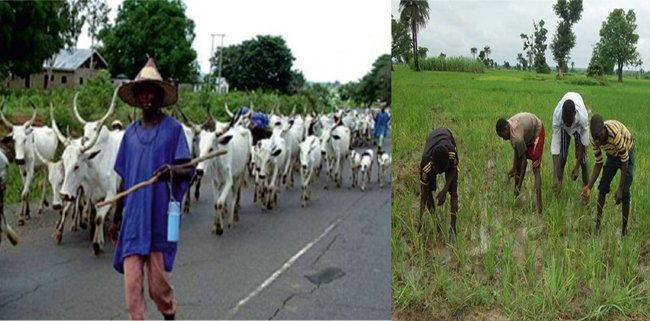 The Federal Government has been called upon to establish a North Central Development Commission, NCDC, to address issues arising from herders-farmers conflict in the zone.
Participants at a three-day Conflict Sensitivity Training for Journalists in Benue State made the call at the end of the event.
The training was organised by a Non-Governmental Organization, 'Search for Common Ground, (Search).
In a Communiqué issued at the end of the training and signed by a committee from among the participants, the participants recommended that the Commission should be saddled with the responsibility of rehabilitating and reconstructing infrastructures in ravaged communities in the zone.
It also appealed to government at all levels to develop a comprehensive policy framework and legislation for peace building and post-conflict reconstruction in their domain.
Meanwhile, journalists were challenged to write stories and produce programmes that can build peace, healing and reconciliation among various groups in the state.
READ ALSO: Ex-President Jonathan Becomes 'Special Adviser' to Bayelsa Gov
The communiqué stressed that Journalists should be sensitive enough to step down some news contents capable of fuelling crisis between parties in conflict situations.
"It is obvious that most of the journalists as victims of conflict directly or indirectly are traumatized and there is need for societal psychological training to help foster forgiveness that builds bridges for common grounds."
It further called on media practitioners to always give fair hearing to all parties involved in farmers-herders conflict in the state so that none will feel under reported.
The participants equally called on government of Benue State to establish pilot ranches that would be hired by herders, even as they urged government to encourage investors to develop ranches in the State for use by herders.
They acknowledged that security agencies have been overstretched in the course of the crisis and called on the federal government to adequately equip security agents as well as take care of their welfare for optimal performance.
The objective of the three days training was to ensure that journalists through their media reports, enhance public understanding of farmers-herders conflict, promote conflict sensitive content and counter hate-speech, stereotypes, biases and negative narratives that fuel violence.