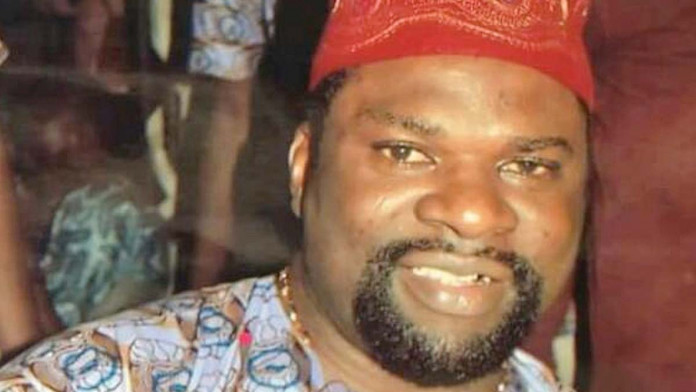 To those unfamiliar with happenings in Shogunle, a community in Oshodi­/Isolo Local Government Council of Lagos State, the name "Hamburger," brings to mind the popular snack sold at eateries or fast food restaurants. But wait a minute! This is a different kind of hamburger!
To residents of Shogunle, the mere mention of Hamburger strikes fear in the minds of some while it brings joy to others. That's because to them, Hamburger wasn't a snack butRazak Bello who was gunned down by unknown gunmen suspected to be his political rivals. He was the leader of the National Union of Road Transport Workers (NURTW) and also the Chairman of the Lagos State Motorcycles Owners Association of Lagos State.
According to investigations by The Next Edition, the killing of Bello was not unconnected with the All Progressives Congress (APC), Councillorship primaries in Lagos, which took place on May 28, 2017.
That exercise was marred by violence. There were sporadic gun shots fired and people scampered for safety. It was so bad that Senator TokunboAfikuyomi, one of the organisers, was allegedly beaten and stripped naked.
Although he never contested any election, he is suspected to be playing major roles in the elections of Local Government Chairmen, Councilors, and State House of Assembly members.
What happened the next day, which was Democracy Day, was a spill-over from the primaries. The Next Edition gathered that Bello, popularly known and addressed as Hamburger went to a nearby police station to report the poor security at Shogunle town hall, located on Fasanmi Street, venue of the primary election. On his way back home, he was waylaid by some armed men who many alleged were led by Samson Agbetoye, popularly known as Golden, who is very close to MusiliuAkinsanya, aka MC Oluomo, treasurer, Lagos State council of the NURTW.
According to an eye witness, who lives on Saka Street, Shogunle, gunshots were fired at Hamburger, but he didn't die until the charms heallegedly wore were removed. The eyewitness, who was scared of revealing his name, said: "It was just like a movie. I saw them shooting him, but he didn't die. It was the man with him, one BiolaJimoh, we normally call Ijoba Small that was shot. When "Ijoba Small" fell down, Hamburger went to his aid. It was in that process that his friend Golden, who knew much about him, pulled up his shirt and revealed where his charm was. They shot at him again and he fell and died."
The Next Edition also learnt that his friend Ijoba Small died in a hospital the following day. Since then, there has been tension inOshodi. What followed after Hamburger's death was mayhem. Cars and shops were vandalized. Residents remained indoors while shop owners hurriedly closed their shops in order to secure their lives and properties. Hoodlums loyal to Hamburger as a result of his philanthropic ways stormed the Majekodunmi residence of Golden, but he had already fled before they got there. Unfortunately for him, his aged mother who was at home died of a heart attack.
While Golden was lucky to escape, one Desokan Baba Owo was killed in a reprisal attack by suspected loyalists of late Bello.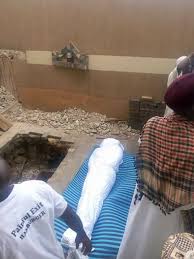 Hamburger's residence at number 6 Saka Street, Shogunle, Lagos, has been like a beehive since then. Families and friends of the late Bello have since been sympathizing with members of his family after his death and his burial penultimate Friday.
The Next Edition gathered from residents of Shogunle that Golden was a good friend of Hamburger before his death. Their relationship turned sour when Hamburger refused to support Golden's candidature for the APC primaries. Instead, Bello had his own candidate in the person of Ayo Abuede who was leading before the election was marred by thugs who hijacked ballot boxes.
On the other hand, the MC Oluomo group,to which Golden belongs, supported SeyiJaiyesinmi. It is reported that MC Oluomo, who boasted of support from a certain APC leader in Lagos, was feeling untouchable.
As a result of the gruesome murder of Harmbrger, a group known as Oshodi Collectives (OC) has called on the Inspector General of Police, Mr. Ibrahim Idris, to send policemen from Abuja to arrest those responsible for the death of Hamburger. Their feeling is that the policemen in Lagos may have been compromised.
The group said, "MC Oluomo has a killer squad, which we believe killed a factional leader, Ismaila  Oluwo during the APC campaign in Mafoloku. We are urging the IGP to send investigators from Abuja because the NURTW official has always boasted that nothing would come out of any investigation conducted by the police in Lagos"
A resident, who didn't want his named mentioned due to the sensitivity of the case, told The Next Edition that he strongly believed that the late Bello was killed by Golden and MC Oluomo. "I am very sure they were the ones behind it. People who witnessed the shooting said they saw Golden at the scene. Although I wasn't there when they killed Hamburger, I was at the primaries and I saw MC Oluomo's strong men like SuleNayim, TundeSaka, Golden, Koko Zaria and Akeem. They were present at the primaries. They were fully involved in scuttling the process when they realized it wasn't going their way. Their candidate was no match to that of Hamburger. This is why I believe MC Oluomo is connected to his death," he said.
For Peace, a fashion designer, who lives four houses away from the late Bello's mansion, "I knew him as a philanthropist. He was involved in projects that would make lives easier for residents of Shogunle. He dug boreholes for the public and also paid school fees of children whose parents were having financial problems," she said.
Another resident of Shogunle who pleaded for his name not to be mentioned, said, "My heart goes out to his benefactors. But the truth is that you live by the gun and die by the gun. He had skeletons in his closet. If his hands were clean they wouldn't have killed him in that manner. I don't want to mention names of people who have died in the past here as a result of post-election violence. But I suspect that he was responsible for the death of some of them. What goes around comes around."
JemiluIdris says, "Those who didn't like him were bad people. He was a cheerful giver. I was born and raised here so I knew him while growing up. He was friendly with everyone. His house was opened to all. This Ramadan and this coming Ileya (Sallah), we are going to miss him. He used to provide for people who didn't have the means to break their fast properly. During Ileya he would slaughter cow for the street. We are really going to miss him,"Idris said.
The Lagos State Police Public Relations Officer, ASP Olarinde Famous-Cole could not be reached for comments as at the time of filing this report.