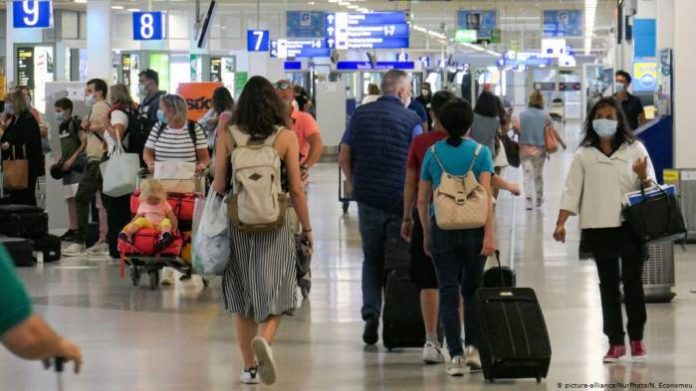 People who travel to Greece from another European Union country no longer have to quarantine, provided they can provide a negative Coronavirus test or have been vaccinated against COVID-19.
The civil aviation authority announced this on Monday.
This is also the case for people arriving from the U.S., the United Arab Emirates and Serbia.
The rule has already been in force for arrivals from Israel since March.
READ ALSO:Nigeria's Active COVID-19 Cases Increase By 39- NCDC
The required test has to be within three days, the authority said, and vaccinated people must have received both anti-COVID-19 shots at least two weeks prior to arrival.
The Greek government has been pushing for an EU-wide vaccination passport to boost tourism, an industry that usually makes up one fifth of the Greek economy but has been crushed by the pandemic.
Based on current plans, an EU vaccination passport which would give travel privileges to people vaccinated against COVID-19 is only to come in June, but Athens wants to open the tourism season on May 14.
Most hotels in Greece are still shut at present. (dpa/NAN)