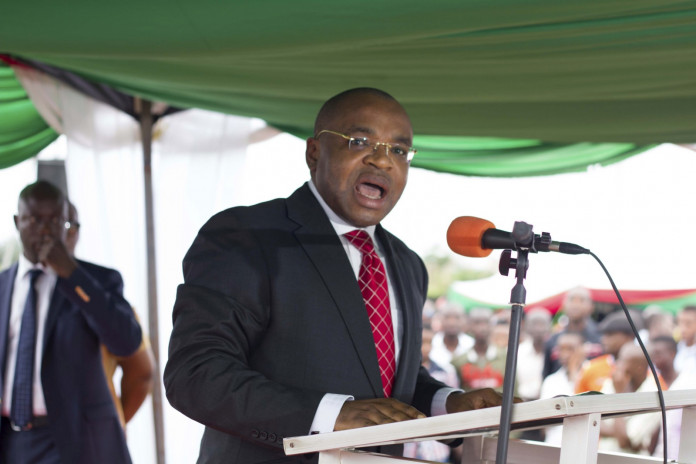 Akwa Ibom State governor, Mr. Udom Emmanuel, has called on Nigerians to be proactive in guiding against the menace of disaster.
He said disaster was not respecter of geo-political zone and could only be subdued through adequate knowledge on how it could be prevented and making preparations against its occurrence.
Governor Emmanuel made these observations Thursday at EEjim Hotel Uyo, during a workshop on 'Enhancing Disaster Management in Akwa Ibom State.
The workshop was organised by the office of the Deputy Governor in conjunction with ExxonMobil.
Emmanuel, who drew inferences from the Grenfell Tower fire incident in United Kingdom, said managing such disaster where 79 lives were lost, out of over 600 tenants in a 24-storey tower was a glaring indication that the people had adequate knowledge and preparations.
He said, "As the Grenfell Tower fire incident had shown, disasters respect neither climes nor geo-political locations, nor do they concede grounds to types of property, cost and technology; disaster can only be subdued by knowledge and preparedness.

"It is quite instructive that for a 24-storey tower block housing over 600 tenants, the statistics of fatalities in that incident had remained largely within limits.

"What I think made a huge difference is that there was a mutual confrontation between disaster and a dogged determination that was solidly backed by adequate knowledge and preparation", the governor further stressed.
Emmanuel disclosed that the state had, in the past two years, provided succour to thousands of disaster victims through the provision of relief materials estimated at more than N100m.
He however did not disclose the disasters and their victims.
The governor said he was ready to protect all indigenes from problems arising from natural or man/made disasters.
"Given the fact that disaster is no respecter of persons and situations, there is the utmost need to arm our people with the requisite knowledge to be able to identify and isolate potential disaster, as well as be equipped with the rudimentary knowledge of response, mitigation and remediation of disasters, if and when they do occur," he said.
He therefore urged participants to take the training seriously, so as to enable government provide a proper framework for a multi-sectoral disaster management system for the state.
The Director General, National Emergency Management Agency [NEMA], Mr. Mustapha Maihaja, in his response appreciation to the Akwa Ibom State government for taking the lead by keying into the Sendai Framework of Action 2015-2030.
He noted that the step taken would launch the state into global trend in disaster risk management.
"The Sendai Framework of Action 2015-2030 recognises the need for focused action at state and local levels and while many countries across the world are still battling to draw up a plan of action in fulfilling this global commitment, Akwa Ibom has taken the lead in putting or nationally accepted commitment into action," he said.
He noted that the workshop was timely and a step in the right direction, expressing the hope that, knowledge gained during the period, would galvanize other states to key into the Global Sendai Framework of Action.
Participants of the workshop were drawn from government parastatals, local government council areas, NGOs and corporate bodies among others.