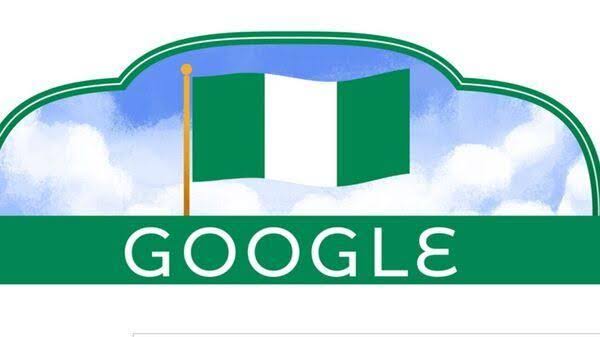 Google is celebrating Nigeria's 63rd Independence Day with a special doodle on its homepage.
The doodle commemorates Nigeria's Independence Day on Sunday, marking the country's official emergence as a sovereign nation on this day in 1960.
The doodle features Nigeria's national flag waving against a bright blue sky to highlight the significance of Nigeria's independence day.
According to Google " Independence Day celebrations, including the nationally televised broadcast by the President, military maneuvers by the Nigerian Armed Forces, the raising of the Nigerian flag, and the cutting of an Independence Day cake."
Google also emphasized the cultural aspect of the celebrations, mentioning the popular Nigerian meal of plantains and chicken served with jollof rice, and enjoying the day with family and friends.