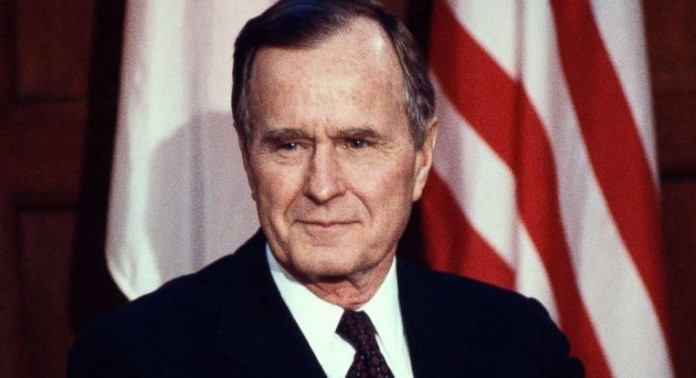 Former US President George H.W. Bush has died at age 94 in Houston, according to his spokesperson.
Born into privilege and a tradition of service, Bush was a son of a senator, celebrated World War II combat pilot, student athlete, Texas oilman, Republican congressman, national party chairman, pioneering diplomat and spy chief.
After his own 1980 presidential campaign came up short, he served two terms as Ronald Reagan's vice president before reaching the pinnacle of political power by winning the 1988 presidential election, soundly defeating Democrat Michael Dukakis.
After losing the White House in 1992, Bush became a widely admired political elder who leapt out of airplanes to mark birthday milestones. Emphasizing the generosity of his soul, he forged a close — and unlikely — friendship with Democrat Bill Clinton, the man who ended his presidency. When Parkinson's disease mostly silenced him in public, Bush flashed his sense of humor by sporting colorful striped socks.
George H.W. Bush 's death comes after his wife of 73 years, Barbara Bush, passed away on April 17 at age 92.
READ ALSO: U.S. strike kills 11 suspected al Qaeda militants in Libya
Before her funeral, Bush was pictured in a wheelchair gazing at his wife's flower-covered casket, in a moment that encapsulated their life-long love affair.
The first sitting vice president to be elected to the presidency since 1836, Bush was also only the second person in US history to see his own son follow in his presidential footsteps when George W. Bush was elected in 2000.