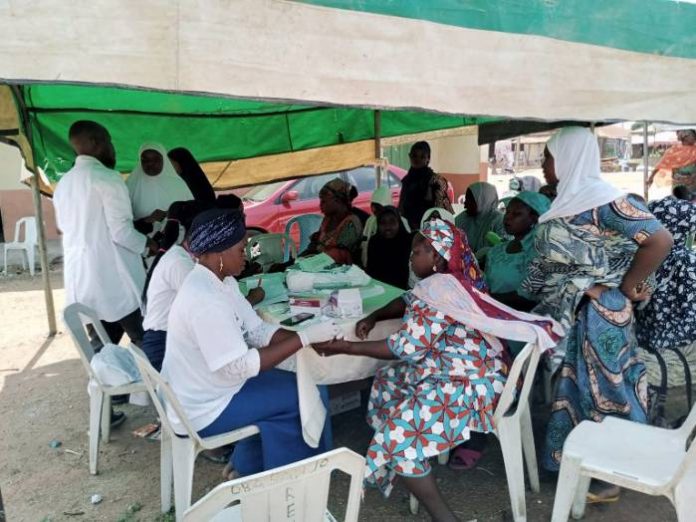 Dr. Ayo Agbabiaka of Kwara State University (KWASU)'s Medical Services has recommended testing in multiple laboratories for genotype to get accurate results.
Agbabiaka gave the advice on Tuesday in Malete at a sensitisation programme on "Genotype, marriage, compatibility and childbearing", organised by 400-level Mass Communication students of KWASU.
The programme is in partial fulfilment of the course work, "Events Management" for the students offering "Public Relations and Advertising", to train them on organising events.
The medical expert said it was important to conduct the test in more than one laboratory due to the grievous implication of getting wrong results, which could lead to making avoidable mistakes.
"It is not news again that people have been given wrong results in laboratories which have cost people so many agonies.
"So, in order to avoid this, one should go to multiple laboratories in order to get accurate results because one can't afford to make such mistakes.
"When these mistakes are not discovered early enough and they give birth to a child with sickle cell, it causes untold hardship for the couple and the child they give birth to," he said.
Agbabiaka told the students and Malete community that the importance of knowing their genotype status cannot be overemphasised.
READ ALSO: Personal Email Compulsory For UTME Registration From Jan. 31 – JAMB
He said it is only the AA genotype that is free to marry any of the other genotype of AS, SC, AC and SS.
Another speaker, Dr. Idowu Alabi urged the students and Malete residents to encourage testing and shun love covering all.
He said love is not always enough warning that when the financial and emotional stress becomes overwhelming, love won't be enough again.
The Dean, Faculty of Information Communication Technology, Dr. Isiaka Aliagan, underscored the importance of the programme at this time.
Aliagan, who was represented by Dr. Kennedy Eiriemiokhale, said caring for a sicke cell child has impoverished many families, so it should better be avoided.
The Acting Vice Chancellor, Dr. Lukman Jimoh, said the sensitisation was necessary in Malete community owing to the underdevelopment and lack of exposure to improved health facilities.
The Head of Mass Communication Department, Dr. Semiu Bello, said the course was in preparatory for the students post graduation to let them know they could venture into event management and planning, and make money from it.
The Lecturer in charge of the course, Dr. Yusuf Suleiman, said the programme was the practical for event management course to take the students through the techniques of event management and planning.
He said the programme is a value addition because it would also help sensitive and test members of the community to know their genotype status.
The News Agency of Nigeria (NAN) reports that free malaria and genotype tests for residents and students as well as drama interlude on the importance of genotype testing before marriage also featured at the event. (NAN)