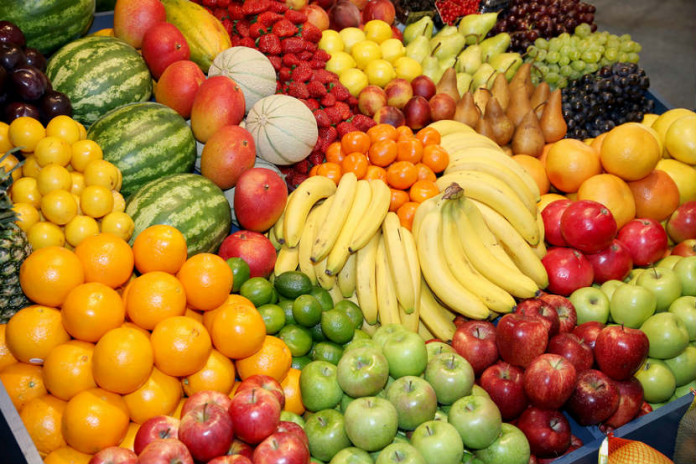 A Consultant Nutritionist, Dr. Mashudat Adams, says frequent intake of fruits will help to lower the risk of developing cardiovascular diseases such as stroke and high blood pressure.
Adams, a staff of a Lagos hospital, said this in an interview with the News Agency of Nigeria (NAN) on Tuesday in Lagos.
According to her, fruits are rich in fibre, potassium and vitamins.
She said that a diet low in saturated fats and high in fibre and plant foods could substantially reduce the risk of developing heart diseases.
Quoting from a research, she said that "eating fruits everyday lowers the risk of getting heart and stroke problems by up to 40 per cent."
The nutritionist, however, added that eating fruits without the knowledge of what it could do to the body might bring more problems.
She explained that fruits on empty stomach or before breakfast was more effective in lowering the risk of heart-related diseases.
"Eating fruits on empty stomach energises the body, promotes weight loss and makes the skin to shine.
"When fruits are eaten alone, the stomach processes all the nutrients, fibre and the simple sugar in it.
"Nutrients in fruits help to guard against some diseases and it lowers the risk of heart-related diseases such as stroke and high blood pressure.
READ ALSO: Soldiers Working With Boko Haram Expose Civilian Collaborators
"Fruits should be eaten alone on an empty stomach because when fruits are eaten, the digestive process works quickly and the different enzymes digest the fruits.
"This is the proper way to eat fruits for healthy living. Eating fruits after or close to a meal time especially right after a large meal and combining the fruits with other foods is not proper."
The consultant further said that fruits would stay long in the stomach with other foods and ferment in the gut.
"This is the main reason why people are experiencing indigestion, heartburn, burping and other digestive discomforts", she noted.
Adams added that combining food with fermented fruits would cause stomach upset, which might lead to other health problems.