The Royal Family has thanked those who travelled to Windsor for the wedding of Prince Harry and Meghan Markle.
The wedding celebrations ended with a black-tie dinner and fireworks display at Frogmore House, near Windsor Castle.
Two hundred of Meghan and Harry's closest friends and family attended the event held by Prince Charles.
The couple is not expected to leave for their honeymoon immediately, choosing instead to remain in the UK before taking a break.
As a wedding gift Prince Harry gave his bride an emerald-cut aquamarine ring which had belonged to his late mother – Diana, Princess of Wales.
The Royal Family's twitter account posted a message of thanks to those who followed the wedding from the UK, the Commonwealth and around the world.
The newlyweds – now to be known as the Duke and Duchess of Sussex – spent the night at Windsor Castle.
Meghan has previously said she wants to "hit the ground running" on becoming a full-time royal.
On Tuesday Meghan will attend her first royal garden party in the grounds of Buckingham Palace when the couple attends a 70th birthday patronage celebration for the Prince of Wales.
This will be their first official engagement as man and wife.
Saudi Arabia detains seven activists ahead of lifting of driving ban
Saudi authorities have arrested seven women's rights advocates, weeks before the kingdom is due to lift its ban on women driving, rights groups say.
The reasons for the arrests were not clear, but activists say authorities are attempting to silence the women.
The kingdom's state news channel reported that they had been arrested for contacts with a foreign power.
Saudi Arabia has strict laws requiring women to seek male permission for various decisions and actions.
Seven people in total have been detained, including two male activists.
They include Loujain al-Hathloul and Eman al-Nafjan, who have all publicly opposed the driving ban, which is due to be lifted on 24 June.
According to Human Rights Watch, both Ms Nafjan and Ms Hathloul signed a petition in 2016 to abolish the male guardianship system, which prevents women from travelling abroad, marrying or obtaining a passport without the permission of a male guardian.
Ms Hathloul has been detained twice already, once in 2014 when she attempted to drive across the border from the United Arab Emirates.
She served 73 days at a juvenile detention centre as a result, and documented many of her experiences on Twitter.
READ ALSO: Twitter users compare royal wedding attendance, Trump's inauguration crowd
China air force lands bombers on South China Sea Island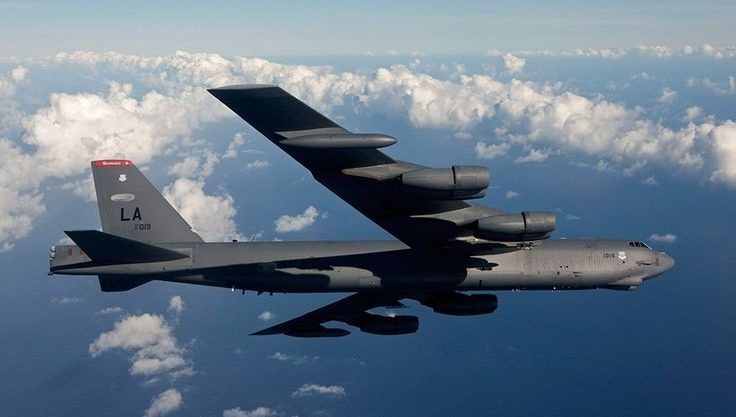 China's air force has landed bombers on islands and reefs in the South China Sea as part of a training exercise in the disputed region, according to reports.
"A division of the People's Liberation Army Air Force (PLAAF) recently organised multiple bombers such as the H-6K to conduct take-off and landing training on islands and reefs in the South China Sea in order to improve our ability to 'reach all territory, conduct strikes at any time and strike in all directions'," the reports further stated.
It said the pilot of the H-6K bomber conducted assault training on a designated sea target and then carried out take-offs and landings at an airport in the area, describing the exercise as preparation for "the West Pacific and the battle for the South China Sea."
The notice, published on the PLAAF's Weibo micro-blogging account, did not provide the precise location of the exercise.
The United States has dispatched warships to disputed areas of the South China Sea in a bid to challenge China's extensive sovereignty claims in the territory, which is subject to various claims by China, Vietnam, the Philippines, Taiwan, Brunei and Malaysia.
"The United States remains committed to a free and open Indo-Pacific," Pentagon spokesman Lieutenant Colonel Christopher Logan told Reuters.
In Kashmir, India PM Modi says 'development is the solution'
India's Prime Minister Narendra Modi has said development is the "only solution" to Indian-administered Kashmir's problems, as separatist leaders called for a strike to protest against his day-long visit to the region.
Modi opted for a soft tone on Saturday as he addressed a group of officials, politicians and media in a highly-guarded venue in the restive regions' main city of Srinagar.
"I want everybody to invest energy only in the development of Jammu and Kashmir," he said.
"All problems, all differences have only one solution … development, development and development."
Ahead of Modi's visit, authorities placed a curfew in most parts of the main city and ordered the closure of schools and colleges.
The measures came as separatist leaders called for a rally to Srinagar's commercial hub and a complete shutdown to protest against the prime minister's visit.
Kashmir which remains a long-pending dispute between Indian and Pakistan, has been grappling with a surge in violence.