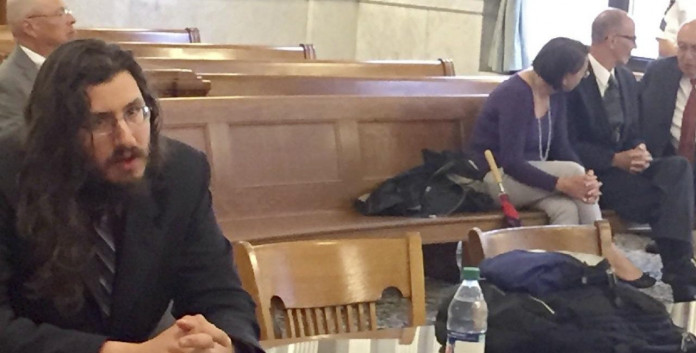 A New York couple has won their legal battle to evict their 30-year-old son from home after he refused to leave.
During a hearing at the state's highest court in Syracuse, a judge praised Michael Rotondo's legal research, but ordered him to leave the house anyway.
Justice Donald Greenwood told the son his bid to remain in his parents' home another six months was "outrageous."
But Mr. Rotondo, who legally represented himself, said it was the eviction notice that was outrageous.
"I don't see why they can't just, you know, wait a little bit for me to leave the house," Mr Rotondo argued, as his parents looked on, sitting with their lawyer.
He said six months was "a reasonable amount of time for someone who has been depending on persons for support."
The judge urged him to speak to his parents, and to voluntarily leave the house, but Mr. Rotondo refused.
"I want you out of that household," Judge Greenwood told him, according to reports.
In a court filing last week, Christina and Mark Rotondo described issuing several orders for their son to move out, starting on February 2, 2018.
Trump barred from blocking Twitter users by judge
US President Donald Trump may not "block" Twitter users from viewing his online profile due to their political beliefs, a judge in New York has ruled.
District Judge Naomi Reice Buchwald in Manhattan said that blocking access to his @realDonaldTrump account would be a violation of the right to free speech.
The lawsuit against Mr. Trump and other White House officials stemed from his decision to bar several online critics.
The White House has yet to comment on the judge's ruling.
The case was brought by The Knight First Amendment Institute at Columbia University on behalf of seven Twitter users who had been blocked by Mr. Trump for criticising him or mocking him online.
On Wednesday the judge agreed with their argument that the social media platform qualifies as a "designated public forum" granted to all US citizens.
"This case requires us to consider whether a public official may, consistent with the First Amendment, 'block' a person from his Twitter account in response to the political views that person has expressed, and whether the analysis differs because that public official is the President of the United States," the judge said in her opinion.
"The answer to both questions is no."
The judge rejected argument by Mr. Trump's lawyers that the "First Amendment does not apply in this case and that the President's personal First Amendment interests supersede those of plaintiffs."
Mr. Trump has over 52 million followers on Twitter, his preferred social media platform which he joined in March 2009.
READ ALSO: Baby bump: Linda goes naked
Iran nuclear deal: Khamenei lists demands for European powers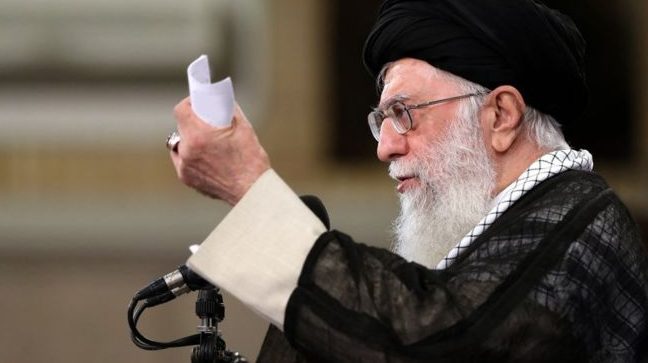 Iran's Supreme Leader Ali Khamenei has set out several conditions for staying in the nuclear deal with world powers.
The conditions include protecting Iran oil sales and safeguarding trade.
US President Donald Trump has said he is withdrawing from the deal, and on Monday Secretary of State Mike Pompeo said sanctions lifted after the 2015 deal would be re-imposed.
Under the deal, Iran agreed to curb its nuclear activity in return for the lifting of sanctions.
Since campaigning to be president, Mr. Trump has been heavily critical of the deal, and earlier this month he threatened economic sanctions on companies which did business with both Washington and Tehran.
The UK, France and Germany, meanwhile, have been trying to keep the deal alive, and Iran says it will restart its nuclear programme unless its concerns are met.
The conditions are; that European powers should protect Iranian oil sales from the US sanctions and continue buying Iranian crude. European banks should safeguard trade with Iran. The UK, France and Germany should pledge not to seek negotiations on Iran's ballistic missile programme and regional activities, both demanded by Washington.
The supreme leader said that if the three countries were unable to meet these demands, Iran would resume its enrichment of uranium.
He also said Iran could no longer have any dealings with the US.
"The Islamic Republic cannot deal with a government that easily violates an international treaty, withdraws its signature and in a theatrical show brags about its withdrawal on television," he said.
Ayatollah Khamenei's remarks came two days after Mr. Pompeo set out his own conditions for any new deal with Iran.
These included the withdrawal of its forces from Syria and an end to its support for rebels in Yemen.
Yulia Skripal says recovery from poisoning 'slow, painful'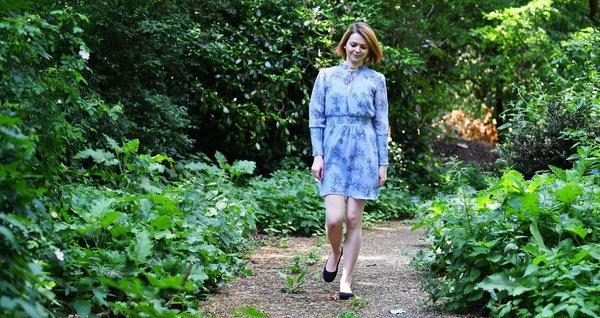 Yulia Skripal, who was poisoned with her ex-spy father in a nerve agent attack, said Wednesday her recovery has been "slow and painful," and that she hopes to return to her home in Russia someday.
In her first appearance on camera since the poisoning that sent U.K.-Russia tensions soaring, Skripal said she and her 66-year-old father Sergei were "lucky to have both survived this attempted assassination."
They spent weeks hospitalized in critical condition after they were found unconscious in the English city of Salisbury 90 miles (145 kilometers) southwest of London, on March 4.
Britain blames Russia for poisoning the Skripals with a military-grade nerve agent — a charge Russia vehemently denies. The incident has sparked a Cold War-style diplomatic crisis between Russia and the West, including the expulsion of hundreds of diplomats from both sides.
Yulia Skripal's statement appeared designed in part to address claims from Moscow that Britain has effectively kidnapped the pair and prevented Russian officials from visiting them. But the Russian Embassy in London said it remained concerned that Skripal was being held against her will.
Yulia, 33, was discharged from the hospital in April, and her father last week. Both have been taken to an undisclosed location for their protection.