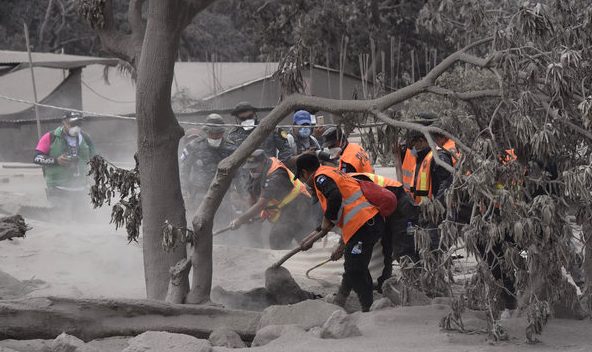 At least 192 people have been confirmed missing and 75 are dead as a result of the explosion of the Fuego volcano in Guatemala on Sunday, officials say.
Villages on the slopes were buried in volcanic ash and mud.
Rescue work on Tuesday was disrupted when a new eruption sent hot gas and molten rock streaming down the volcano's south side.
Reports say more than 1.7 million people have been affected by Sunday's eruption, with more than 3,000 evacuated.
Tuesday's explosion took many by surprise after volcanologists said the eruption, which had sent ash up to 10km (33,000ft) into the sky on Sunday, was over for the near future.
Eddy Sanchez, the head of Guatemala 's National Institute of Seismology, had predicted "no imminent eruption over the next few days."
"We now have an accounting with names and towns where people have gone missing and we have a figure which is 192 people who we have unaccounted for," Disaster Relief Agency chief, Sergio Cabanas, was quoted as saying by AFP news agency.
Figures for the dead were tweeted by Guatemala 's National Institute of Forensic Sciences (Inacif).
No evacuation alert was issued before the volcano erupted on Sunday, said Sergio Cabañas, the director of Guatemala 's disaster prevention agency.
He said that local residents had received training in emergency procedures but were not able to implement them because the initial volcanic activity happened too fast.
Kelly Sadler: Aide who mocked McCain exits White House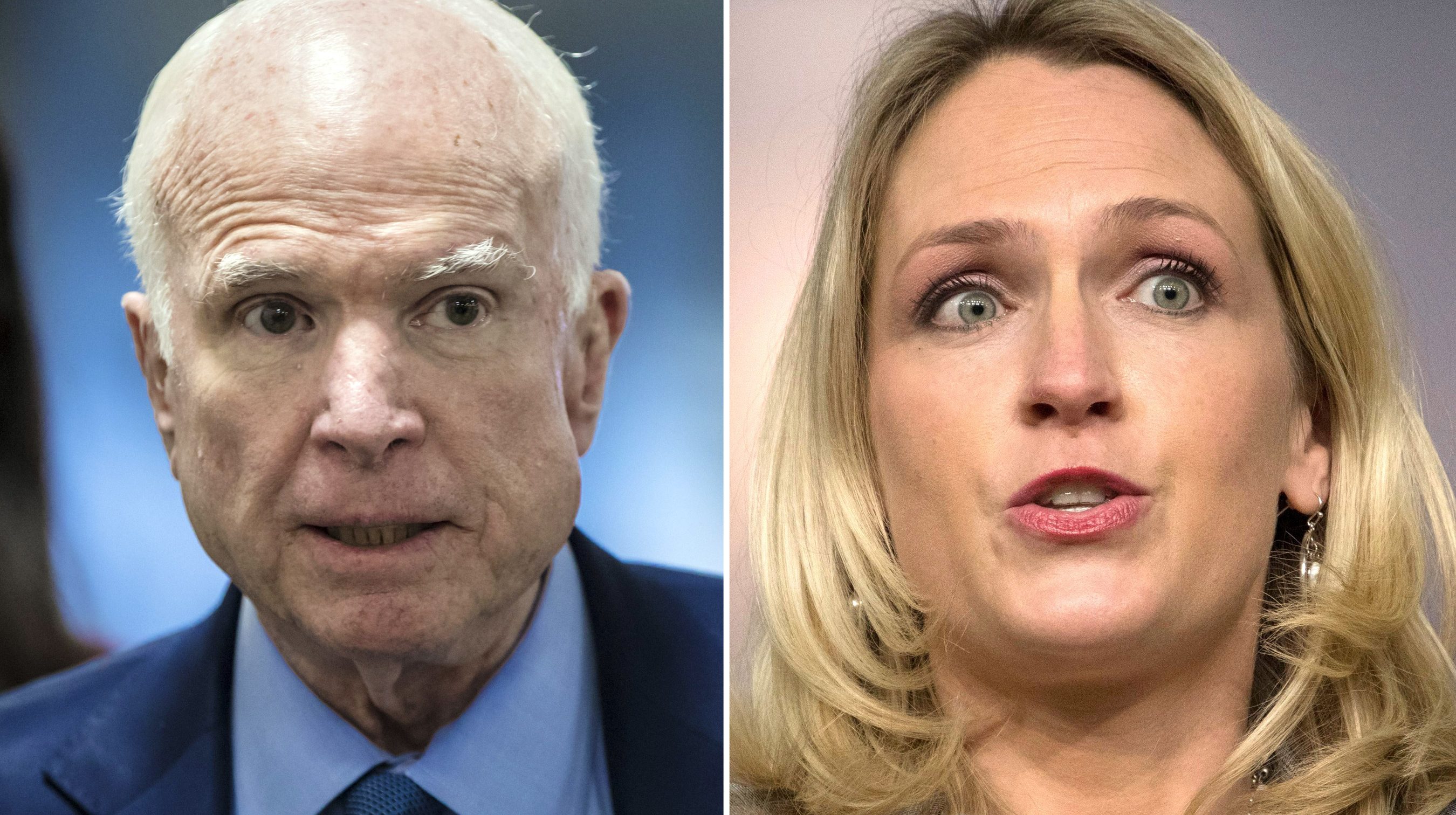 A White House communications aide who drew criticism for reportedly joking about Senator John McCain's cancer has left her role, according to BBC reports.
Kelly Sadler raised eyebrows last month after reports emerged she had said the Republican senator's vote did not matter because he was "dying anyway."
The remark came during a meeting over CIA Director Gina Haspel, whose nomination, Mr. McCain had opposed.
Mr. McCain, 81, has been diagnosed with a rare form of brain cancer.
"Kelly Sadler is no longer employed within the Executive Office of the President," White House spokesman Raj Shah told the BBC in a statement on Tuesday.
After last month's reports over the comment, Ms. Sadler, a special assistant to the president, called the senator's daughter, Meghan McCain, to apologise, according to the Hill newspaper.
Ms. McCain suggested on the TV programme, The View, that the White House aide should lose her job.
"The thing that surprised me most is, I don't understand what kind of environment you're working in where that would be acceptable, and then you can come to work the next day and still have a job," the co-host said at the time.
The White House has not confirmed or denied whether Ms. Sadler made the remark.
"We respect Senator McCain's service to our nation and he and his family are in our prayers during this difficult time," a statement at the time said.
Trump tariffs: Mexico retaliates against US products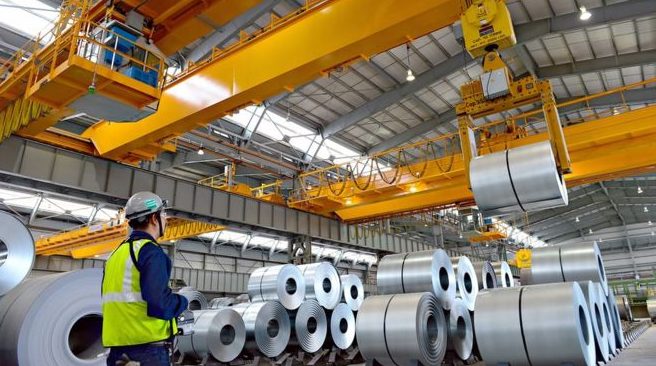 Mexico has announced new tariffs on US products in response to Donald Trump's decision to impose steep duties on imports of steel and aluminium.
The list includes whisky, cheese, steel, bourbon, and pork.
Analysts say the tariffs are designed to hit US Republican strongholds ahead of mid-term elections in November.
Mr. Trump last week levied tariffs on steel and aluminium imports from Mexico, Canada and the European Union, riling key US allies.
The move has also dismayed some domestic businesses, including pork producers, who now face a 20% tariff on exporting leg and shoulder to Mexico.
Mexico is the largest market for US pork exporters.
Other products affected by the new tariffs include apples and potatoes.
Certain cheeses and bourbon will be hit with 20% to 25% duties.
Mexico – a net importer of US steel – is also putting 25% duties on a range of American steel products.
The potential economic effect on US exporters could damage Republican support ahead of November's midterms.
In Iowa, the top pork-producing state in the US, with Mexico as its largest market, Republican Congressman Rod Blum is seen as vulnerable.
"We need trade and one of the things we're concerned about is long-term implications that these trade issues will have on our partnerships with Mexico and Canada and other markets," Iowa Secretary of Agriculture Mike Naig, a Republican, was quoted as saying by Reuters news agency.
"If our customers around the world start going to other parts of the world for their supplies, that is a serious problem," he said.
The renewed trade dispute between US and Mexico comes amid fraught attempts to renegotiate the trillion-dollar North American Free Trade Agreement (Nafta).
The agreement governs trade between the US, Canada and Mexico.
READ ALSO: Israel foils Palestinian attack on Netanyahu, others
Trump-Kim summit to be held on Singapore's Sentosa Island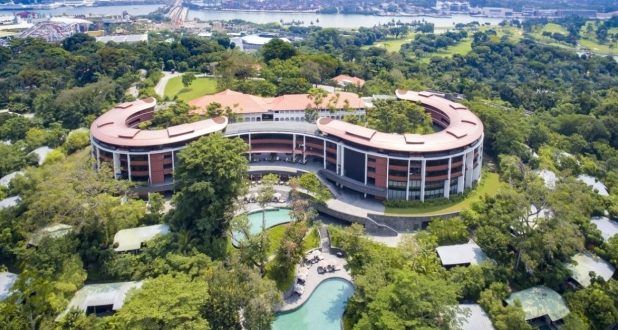 The much-anticipated meeting between US President Donald Trump and North Korean leader Kim Jong-un will take place at a hotel on the Singaporean Island of Sentosa, the White House has confirmed.
The historic summit is scheduled to take place on 12 June, but many details are still unconfirmed.
It will be the first meeting between a North Korean leader and a sitting US president.
Mr. Trump said on Tuesday that plans were "moving along very nicely."
"A lot of relationships being built, a lot of negotiations going on before the trip," he told reporters.
"It's very important – it'll be a very important couple of days."
White House Press Secretary Sarah Sanders confirmed on Twitter that the summit would take place at the five-star Capella Hotel.
Sentosa is one of 63 Islands that make up Singapore.
The 500-hectare Island, only a short distance from the main Island, is home to luxury resorts, private marinas and plush golf clubs.
But the Island also has a dark history of piracy, bloodshed and war.
Kate Spade: Tributes pour in for 'great talent' after apparent suicide
The Council of Fashion Designers of America has paid tribute to Kate Spade, who died on Tuesday, calling her "a great talent who had an immeasurable impact on American fashion."
Spade, a handbag and fashion designer, was found dead in her New York home.
Police said they were investigating her death, at 55, as an apparent suicide.
Spade's family said in a statement that they were "devastated by today's tragedy" and would "miss her terribly."
They asked for privacy.
The designer is survived by her husband, Andy Spade, and their teenage daughter, Frances Beatrix.
Spade, a former editor of fashion magazine Mademoiselle, created a fashion sensation in the 1990s with her line of handbags, and built an accessories empire that grew to hundreds of shops internationally.
"Kate Spade had an enviable gift for understanding exactly what women the world over wanted to carry," Anna Wintour, the editor-in-chief of Vogue, said in a statement.
Police said the designer's housekeeper found her unresponsive on Tuesday at her Park Avenue apartment in Manhattan.
The New York police department chief of detectives, Dermot Shea, said a note had been found at the scene but he declined to reveal its contents.
He said the evidence at her home pointed to "a tragic suicide."