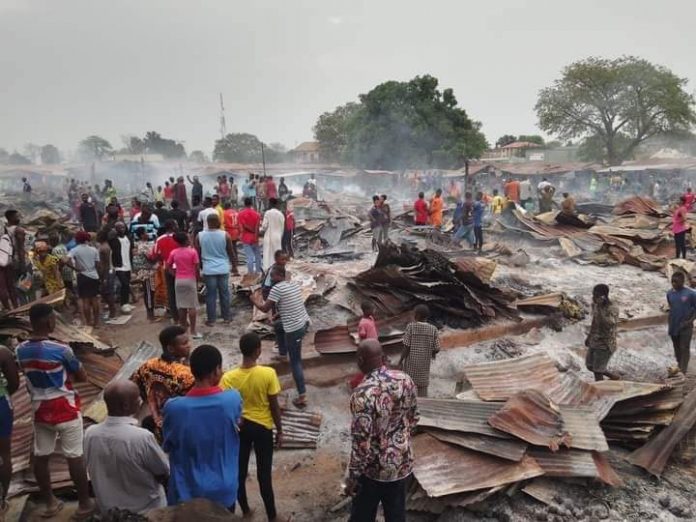 The main market in Katsina Ala Local Government Area of Benue state has been gutted by fire.
The Chairman of the local Government, Mr. Alfred Atera who confirmed the incident on phone, said the fire started about 8:30 pm.
The Next Edition gathered that over 600 shops were destroyed by the inferno.
According to the Chairman, goods worth hundreds of million naira were destroyed.
The Chairman who stated that he had been to the market to ascertain the level of damage the lines where Hausa people used to stay and Lagos street, Igbo line was mostly affected.
"The Hausas are selling edibles while the Igbos are selling cosmetics, clothings, electronics and other items.
READ ALSO: Apongbon Market Inferno: LASG Closes Eko Bridge, Announces Alternative Routes
While acknowledging that the rate of damage was much, Atera appeared to state government to intervene to alleviate the suffering of the people.
"We are appealing to government to intervene because peoples life savings have gone and some people are in the hospital and needs help.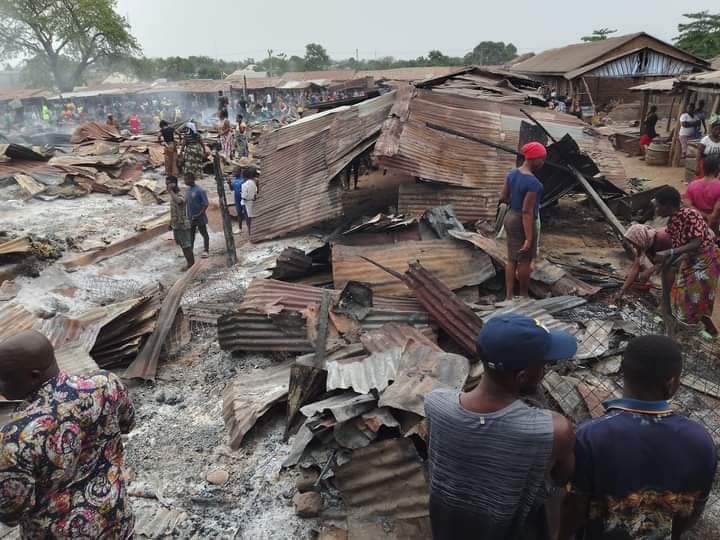 He said he has gotten in touch with the state Governor Samuel Ortom, Tuesday night and appealed that he helps the marketers you get back on their feet.
When contacted, the Police Public Relations Officer, PPRO, Benue State Command, SP Catherine Anene, confirmed the incident saying they are investing to ascertain the cause of the fire.