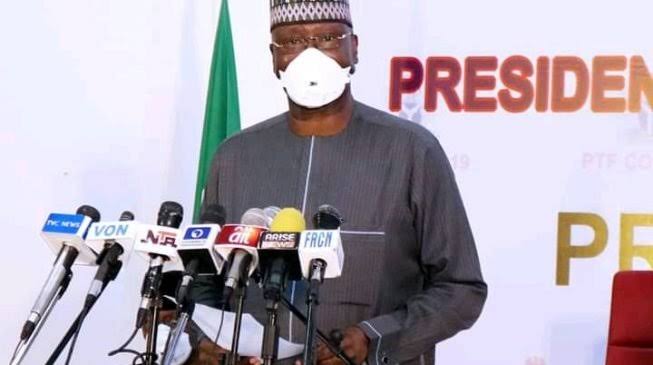 The Federal Government has extended the phase two of the eased lockdown in the country by another one week.
Secretary to the Government of the Federation (SGF) and Chairman of the Presidential Task Force on COVID-19, Boss Mustapha announced this during the PTF briefing on Monday.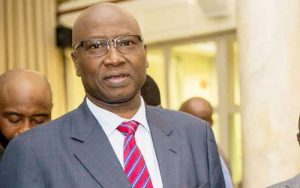 He regretted that many Nigerians still doubted the reality of the Coronavirus pandemic.
Mustapha said: "We have regrettably come to the inevitable conclusion that the majority of Nigerians, irrespective of status, creed, and level of education, continue to live in denial of the virulent nature of the virus and consistently breach the guidelines and non-pharmaceutical measures put in place.
"The second phase of the gradual easing of the lockdown was supposed to give way for the third phase by the end of July. However, given the continuous rise in infection rate and confirmed cases of the virus, the second phase will now be extended."
According to the SGF, the process of submitting interim reports and measures for the next steps had since commenced and even reached advanced stages.
He noted that other factors considered in extending the lockdown by a week included the upcoming Eid-el-Kabir holiday which coincided with the expiration of the current phase of ease of lockdown, adding "therefore, it became a matter of prudence to extend the lockdown by one week."
READ ALSO: FG Extends Eased Lockdown By Four Weeks, Re-opens Schools For Some
What this means is that the Phase 2 of the eased lockdown, which was to lapse on Wednesday, July 20, will now be extended to Thursday, August 6, 2020.
All the existing guidelines that were earlier announced would, therefore, remain in place until the new date. The 10 p.m to 4 a.m curfew across the country will remain in place, and interstate movement will also be permitted outside of curfew hours. Commercial transport drivers are still allowed to take 60% of their normal passenger capacities when embarking on trips.
On the reopening of the nation's international airspace, Mustapha, who acknowledged the importance of international flights to the local economy, said the Presidential Task Force and the aviation sector were working hard to fast-track the resumption of international flights.
He said the arrival protocols for inbound flights were being worked out, and that consultations would be carried out with the relevant MDAs so that international flights can resume.