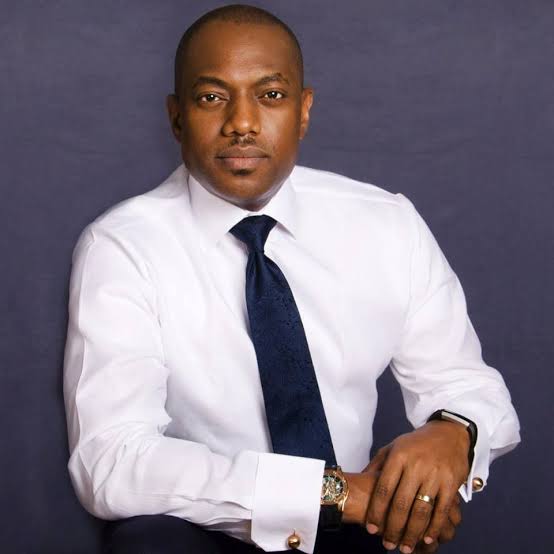 Over 700 top flight professionals and business experts are expected to participate in a leadership forum, under the auspices of the United States Government Exchanges Alumni Association (USGEAA).
The key speaker of the virtual meeting is renowned Management Consultant and Executive Leadership Coach, Fela Durotoye.
Public Affairs Officer, U.S. Consulate, Lagos, Russel Brooks, is the guest of honour, at the event billed for, Thursday, July 2, 2020.
The programme, is part of training activities organized by the group's leadership, to equip members, with relevant resources that will enable them to contribute, significantly towards the development of the country.
According to the President of the group, Dr Jude Ememe, "the association undertakes regular trainings to empower members with knowledge and skills, to be effective in their various social transformation programmes and projects."
He said further: "Areas of training include grant writing, leadership, networking, technology, poverty eradication, mental health among others. Our members are in diverse fields and we attempt to accommodate diverse interest in our training.
"Specifically the webinar is designed to expose members to contemporary ideas in management thinking and practices. This era requires new strategies and approaches to be more effective in social transformation activities. The event will also afford members the opportunity to discuss issues on management and leadership with Durotoye , a notable management consultant."
READ ALSO: My Wife had to go to her parents' house to have her bath everyday- Fela Durotoye
Ememe, a financial management consultant noted that "corporate sustainability and success in a COVID business environment requires organizations to be adaptive and capable of pursuing measures that will enable them to survive."
According to him, overcoming the business challenges that lie ahead has substantial implications for business leaders because leaders are expected to undertake measures to respond to the complexities resulting from the present pandemic.
"Leadership skills are required. This webinar is designed to challenge members to reposition for the challenges ahead," he added.
The US Exchange Alumni Association, according to him was inaugurated in 2017 by former US Ambassador to Nigeria, Mr. Stuart Symington as an umbrella organization that enhances collaboration among the various exchange groups.
Members are fellows that are privileged to have undergone US government-sponsored programmes in the US and come back with enhanced skills and knowledge for national development.'
Durotoye, one of Africa's leading Business Growth expert is a management Consultant and an Executive Leadership Coach with over 27 years' experience.