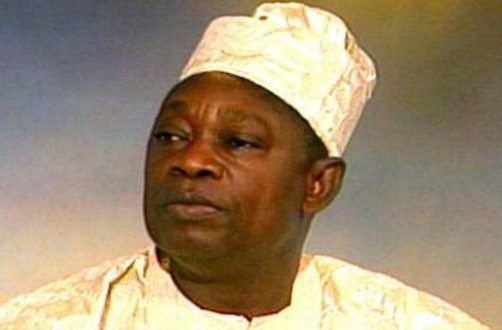 President Muhammadu Buhari recently signed a bill that declared June 12 the new Democracy day in the country, an action that some Nigerians described as long overdue.
June 12 is significant in the political history of Nigeria. Some people especially the young ones may not be conversant with what transpired on that day or putting it simply, may not know what this day is all about.
Here are some facts you need to know about this very significant date in Nigerian history.
The Presidential elections were held in Nigeria on June 12, 1993, the first one since the 1983 military coup. Chief M.K.O. Abiola was the presumed winner of that election though that victory was short-lived by an announcement that nullified the results of the election by Gen. Ibrahim Babangida, who was the Military Head of State then.
Some major participants involved in that election are dead. Abiola died in 1998 under suspicious circumstances in detention. Justice Bassey Ikpeme who gave the controversial order that stopped the election died in 1997.
According to the results, Abiola won by 58.36% of the total 14 million votes cast while his opponent, Alhaji Bashir Tofa, had 41.64%.
The election was declared Nigeria's freest and fairest election by national and international observers.
The South-West was solidly behind Abiola. He scored more than 80% in each of the five South-Western states: Lagos, Ondo, Oyo, Osun and Ogun state. Osun's 87% was his highest percentage nationwide. His 78% in Kwara was his highest outside of the South-West.
The election was nullified by Ibrahim Babangida because of alleged evidence that proved the election was rigged.
This act led to a coup led by Sani Abacha who took over power a year from that day.
Sani Abacha arrested Abiola on grounds of treason in 1994 after he declared himself President of Nigeria in Epetedo, an area on the Lagos island.
Nigeria was running a two-party system in 1993 – The parties were Social Democratic Party (SDP) and National Republican Convention (NRC). The SDP Candidate was Moshood Kashimawo Olawale Abiola (MKO), while the NRC candidate was Bashir Tofa.
MKO as he was popularly known contested for the election at the age of 56.
M.K.O. Abiola is often considered the father of Democracy in Nigeria and prior to the day being declared a public holiday, states in the South-West always celebrated June 12. Thanks to M.K.O. Abiola and other Democracy front runners, they paved the way for the Democracy we enjoy today.