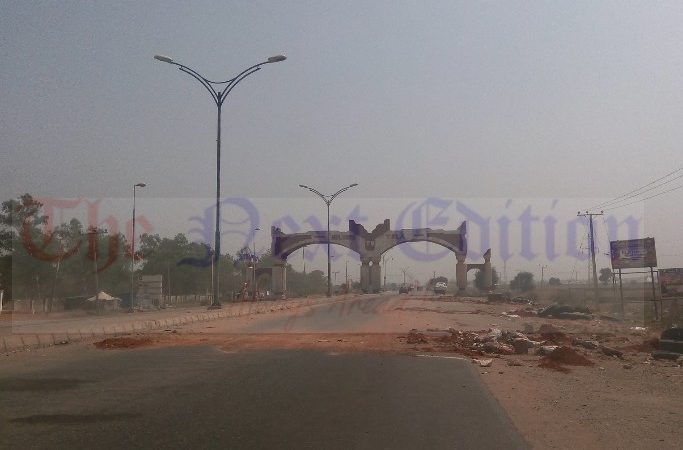 The Nigerian military has disbanded all its security checkpoints in Adamawa State, The NEXT EDITION can authoritatively report today.
The action followed reported cases of widespread extortion, sabotage of the country's economy and the war against insurgency.
The NEXT EDITION had in an audacious report uncovered how security operatives are helping in funnelling foodstuff and huge volumes of petrol and other fuel products to the deadly group.
Weeks of investigation by our correspondent revealed how soldiers, police, customs, immigration and civil defence operatives frequently receive hefty bribes and turn a blind eye as fuel marketers and smugglers divert truckloads of petrol and foodstuffs to Boko Haram enclaves and neighbouring countries.
Through interviews with security operatives, marketers and undercover exploration of the dark market, this newspaper has obtained details of the well-coordinated transactions and is able to provide a glimpse into a largely unreported and unregulated operation that has clearly fed the insurgency and helped prolonged the nine-year war.
The reporting also showed the impact of the large-scale murky operation on the nation's petro-economy.
READ ALSO: INVESTIGATION: Bribe-taking Nigerian security forces pushing petrol to Boko Haram, sabotaging war
Information received by this newspaper showed the Commanding Officer of the 232 Battalion in Mubi, Lt. Col. Haruna was promptly summoned to Abuja by the military high command.
His invitation, it was learnt, followed petitions and complaints about extortion and other illegal activities by some officers and men under his command.
"Lt. Col. Haruna was summoned to Abuja last week and he spent days at the Army headquarters before coming back to Mubi," a highly classified source told one of our editors.
"We don't know what happened but as soon as he came back, he ordered all the checkpoints under the command to be dismantled and brought all the soldiers back to the barracks."
But our correspondent reported that the dismantling of the military checkpoints did not affect the 232 Battalion only but the whole 23 Armoured Brigade, Yola.
Our correspondent who went round the major gateways to Yola reported that the detachments of soldiers, who were constantly on a 24-hour operation, have been removed.
Not only are the soldiers removed but the sandbags and drums and other barricades used in restricting vehicular movements have been removed.
However, a week after the military, police, civil defence, immigration and customs promised to investigate the alleged extortion and sabotage their respective spokespersons are yet to get back to us.