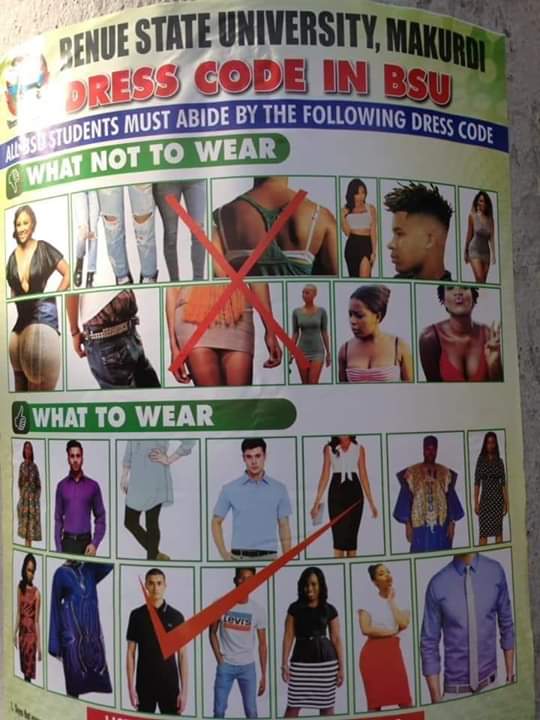 An Abuja-based rights activist and President, Lawyers Alert, Rommy Mom, has attacked the authorities of the Benue State University (BSU) for introducing a dress code for students of the institution.
Mr. Mom, an indigene of Benue State, therefore, called out the leadership of the university to rescind the policy.
In a chat with this newspaper, he said over 15 student leaders have contacted him on the development, fearing that if not properly handled, the new policy is capable of plunging the university into a needless crisis.
Mr. Mom, however, noted that if properly briefed by relevant student groups, he would be willing to challenge the action of the university in court.
NEXT EDITION learnt the BSU Vice Chancellor, Msugh Kembe had last week introduced a new dress code aimed at bringing sanity to the dressing culture of students.
The new dress code is contained in posters which have already been circulated around the university campus.
Titled, "Dress Code in BSU," the poster contains 13 prohibited dressing styles and one haircut style marked, "What Not To Wear," and 14 approved dressing styles marked "What To Wear."
But Mr, Mom took to his Facebook page to express disgust over the attempt to regulate the dressing of students.
"Just saw a poster of what not to wear in Benue State University. Are they kids? When is someone old enough to make decisions? You cannot be treating adults as kids by teaching and telling them what to wear," Mr. Mom began.
"When does self-responsibility starts? I even see haircuts and ripped jeans are banned by BSU. Allow young persons to express themselves as long as they are within the law.
"Haircuts and clothes are generational. Decency is learnt not enforced. Speak about it and young adults will learn. Enforce it and you harvest rebellion
"The university is a place for adults who have left home and supposedly in a position to make their choices and take responsibility for it; personal choices like dressing."
The activist wondered when students of the university will become adults if the authorities are forcing dress code on them.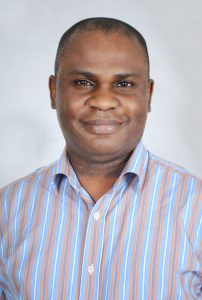 Mr. Mom argued that the university is not a military camp or Law School where strict dressing codes are enforced.
He noted that students all over the world are taught in an atmosphere of freedom to make life's choices and to discover themselves within the university environment.
"At the end of the day, an adult who understands himself or herself is injected into society.
"Ever wonder why recent graduates hardly have the confidence or the ability to make informed choices? Cause our universities are gradually turning to secondary schools. Students are expelled for asking hard questions or violating dress codes," Mom said.
He listed Lanre Arogundade, Abdul Mahmud, and Emma Ezeazu among others as great student union leaders, who shaped national discourse during their university days.
Mr. Mom insisted that university students are being stripped of self-esteem and treated like high school kids by authorities who turn around to blame them of being inadequate.
"We must be strategic in returning our universities to places of learning, research, self-discovery and leadership.
"We must resist the temptation to control students and place premiums on standards, mentoring and guidance etc.
"Positive reaction occasioned by control is empty as it is not sustainable and teaches the controlled person nothing outside of perhaps loss of self-esteem.
"The university is an ivory tower and must set the standard for society. Universities should adopt the mentoring approach rather than try to control human beings.
Mr Mom's posts had 13 shares, 240 comments and over 100 likes with the majority of the commentators calling on the university to rescind the decision.