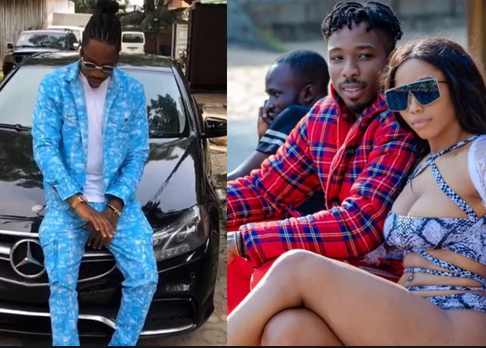 Former housemate of the Big Brother Naija reality show, Ike Onyema, has thrown a subtle shade at ex-girlfriend, Mercy Eke, during a chat with SpiceTV Africa which he posted on his Instagram page yesterday, April 18, 2021.
While talking on relationships, the reality star revealed that the happiest moment in his life was when he got out of his last relationship.
"Don't jump into it until you are ready, trust me. A real relationship only works when you have the right partner. My happiest moment in life was when I got out of my last relationship," he said.
It is well known that his last relationship was with former housemate, Mercy, they became an item during the fourth season of the reality tv show.
He also dropped a bit of advice for the men concerning relationships.
"I had a couple of girlfriends but my best advice right now is, guys, just make sure you are happy because a relationship involves a lot of work and sacrifice," he said.