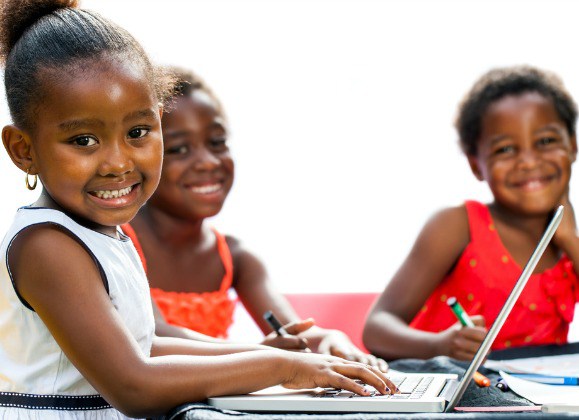 In 2012, the United Nations designated October 11 of every year as the International Day of the Girl Child.
It is a day
set
aside to focus attention on the need to address the challenges girls face, promote their empowerment and the fulfillment of their human rights.
As Nigeria joined other nations of the world to mark the day, with the theme, "Empower Girls, Before, During and After Conflict," on Wednesday, The Next Edition sampled opinions on how the girl child has fared in Nigeria and how empowered she is.
Mrs. Chineze Okany, former Vice Principal, Queens College, Yaba, decried the lot of the girl child saying that she has very limited empowerment if any.
According to her, we cannot talk about the girl child being empowered when in some sections of the country girls are not allowed to go to school. "When you don't educate a girl, you don't empower her. Again, girls are vulnerable to all sorts of abuse and violence with little or no protection from anyone. These include sexual abuse, battery in marriage and cultural values that degrade the girl child," she said.
Mrs. Okany lamented that a young girl whose husband batters is asked and sometimes forced even by her family members to remain in the marriage because it is seen as a shameful thing for a woman to leave her marriage.
The result of this, according to her, is that many girls/women die at the hands of their husbands.
As a way forward, she said every girl should be given sound education as this will empower her to compete with her male counterpart and protect herself in all situations.
  Mrs Stella Olagunju, a retired civil servant was also of the view that the girl child is not empowered at all.
  This lack of empowerment she attributed to educational backwardness, cultural beliefs, illiteracy and poverty.
  However, she noted, if the girl child is empowered, the nation and the society would be better for it."train a girl child, you build a nation while moulding intelligence and independent individuals," she said.
  Dr.(Mrs) Ifeyinwa Adegbulugbe, a dentist, noted that though she did not have the statistics, she was
convinced
that the girl child is not as empowered as she should be.
 She said culture and finance are  part of the reasons the girl child is not empowered." Our culture promote, keep them close to home so they don't go astray. The only important degree for a girl is MRS and men are afraid of powerful assertive women who can earn their own up keep. Also the way we raise our girls not to speak their mind openly from home means that as they grow, they still don't
speak
up or assert their right."
 On how finance militates against empowerment of the girl child, Dr Adegbulugbe said, "it's all about opportunity cost. Families will opt to train the boys instead of girls."
 The way forward in her opinion include to have "scholarship bias towards girls, encourage equal job recruitment and create atmosphere for girl positive culture."
 She also urged women leaders to step up the role of excellence to inspire girls. "Women empower the family. Strong women equals strong families," She said.
According to the UN, there are roughly 1.1 billion girls currently living in the world and every 10 minutes, somewhere in the world, an adolescent girl
dies
as a result of violence.