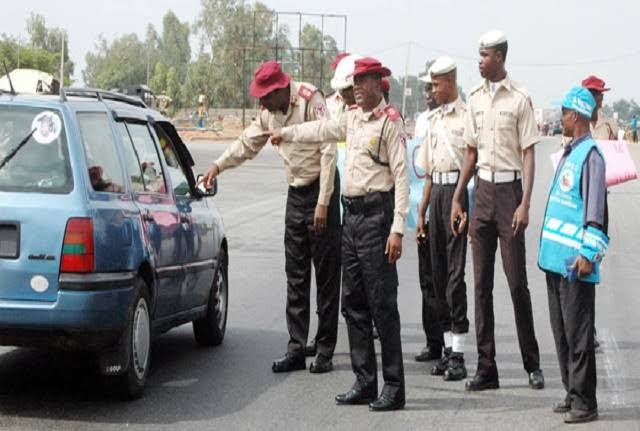 Dr. Boboye Oyeyemi, the Corps Marshal, Federal Road Safety Corps (FRSC), on Tuesday in Kano inaugurated the 2021/2022 "Operation Zero Tolerance," to curb road crashes in the country.
Oyeyemi inaugurated the 2021/2022 Ember months campaign at the Yankaba Motor Park, Kano.
The theme of the campaign is, "Maintain Safe Speed, Avoid Night Travels, Enjoy Quality Road Experience."
Oyeyemi said the theme of the campaign underscored speed, security concerns and use of inappropriate extra headlight at night journeys as major causes of road crashes in the country.
He said the choice of Kano for the inauguration of the campaign was to enhance awareness creation on safety.
"The Corps is carrying out Operation Show of Readiness and simulation exercise at 16 locations across eight selected states in the country.
"During the operation, we intend to parade the roads in a show of our readiness for improved traffic management and tackle other associated challenges this season in partnership with sister agencies," he said.
Oyeyemi said that the Corps would distribute additional patrol vehicles and equipment recently acquired to strengthen 12 Zones, 37 Sector Commands, 222 Unit Commands, 53 outposts and 570 station offices.
The Corps Marshal disclosed that 51 ambulance points, 28 road side clinics, 21 staff clinics and national traffic radio would be positioned for the operation.
READ ALSO: Driver Of Truck Who Crushed Lagos Pupils Arrested, Say Police
"The Corps will fully utilise its field operations monitoring and control centre, its recently acquired body cameras, 24/7 call centre to ensure seamless operation.
"The basic mandate of FRSC is encapsulated in its establishment Act 2007, mandating the Corps to continually engage motorists and other road users on proper use of highways.
"For long haulage vehicles (dry and wet cargo), poor vehicle maintenance record, aged fleet, unlatched containers in tankers are the major causes of tankers and rollovers fire especially when carrying inflammable liquids without safety valves.
"The Corps has made giant strides towards becoming a world class organisation through improving domestic processes by positively influencing growth of road safety in West African sub-region by extension Africa," he said.
Also speaking, ACM Godwin Omiko, Zonal Commanding Officer, RS1 Kaduna, said the Corps had adopted proactive initiatives towards ensuring a hitch-free End-of-Year and New Year celebrations, and mitigate spate of Road Traffic Crash (RTC) in the zone.
Omiko listed the initiatives to include improving capacity of patrol team leaders; rescue zebra heads and special marshals, inter command joint intervention patrols, engagement with stakeholders through advocacy, town hall meetings and sustained ember month campaigns.
In his remarks, Gov. Abdullahi Ganduje, stressed the need for collaborative efforts to discourage overloading and overspeeding to improve safety measures on the roads.
Ganduje represented by his deputy, Alhaji Nasiru Yusuf-Gawuna, said the state government had committed huge investments on road development to reduce gridlock occasioned by the growing population in Kano metropolis.
The governor reitrated commitment to collaborate with the FRSC to enhance safety as well as security of lives and property of road users in the state. (NAN)