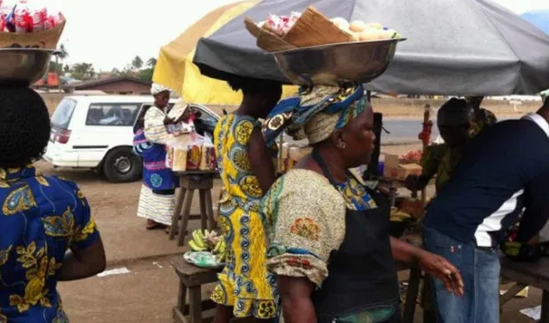 The Chairman of Ikole Local Government Area of Ekiti, Mr. Sola Olominu on Wednesday told traders in the area to stop selling their goods on the roadsides.
Olominu who spoke with the News Agency of Nigeria (NAN) in Ikole-Ekiti said that shops in the various markets in the town were suitable enough to sell and display goods.
He explained that most of the traders who sold their goods on the road always littered the major roads with waste thus causing environmental problems.
"The shops in the markets were constructed for trading so I do not expect any trader to display his or her goods on the roadsides.
READ ALSO: NEWS ANALYSIS : WORRISOME PARAMILITARY IMBALANCE
"Most roads and drains are always littered with waste whenever people display their goods there and we need to stop our traders from practicing unhygienic habits," Olominu said.
He assured the people of the community that his administration would continue to create an enabling environment for traders.
Olominu said that his administration would assist some of the markets that needed more standard shops for trading.