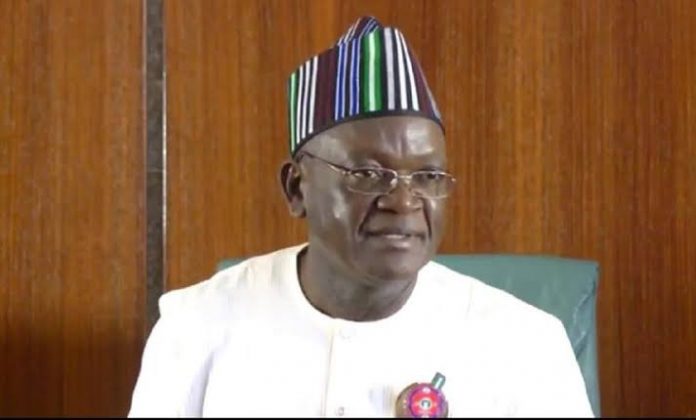 As Christians all over the world celebrate Easter, Benue State Governor, Samuel Ortom has urged the people to pray for the state, Nigeria and the entire world for a speedy end to Coronavirus pandemic.
Gov. Ortom who stated this in a press statement signed by his Chief Press Secretary, Terver Akase admonished all Christians and Muslims to pray and seek the intervention of Almighty God in the fight against COVID-19 which is ravaging many parts of the globe.
He stated that with God, nothing is impossible, saying "it is written in the book of 2 Chronicles 7:14, If my people, who are called by my name, will humble themselves and pray and seek my face and turn from their wicked ways, then I will hear from heaven, and I will forgive their sin and will heal their land."
Ortom said the death and resurrection of Jesus should draw his followers closer to God so they can appreciate the abundant grace and mercy of God upon their lives.
He further urged the people to eschew bitterness and differences, unite and show love to one another at this trying moment in human history.
Ortom also urged families to mark this year's Easter celebration indoors, to avoid coming in close contact with others, in line with the directive on social distancing.
READ ALSO: Easter: Let's Be Fervent In Our Prayer For Divine Intervention —Senate President
The Governor equally stressed the need for people to adhere to hand washing, use of sanitizers and other preventive measures against COVID-19.
He said owing to increasing cases of the virus in the country, it was in the best interest of all Benue people that the closure of public places such as markets and worship centres as well as the 7p.m to 6a.m curfew continue, with the assurance that government's assessment of the situation would determine the next line of action.
Gov. Ortom appealed that though the measures taken to prevent the spread of Coronavirus in the state were painful, the approach was necessary as the sacrifice that must be made by all Benue people.
He noted that even as no fresh case of the disease has been found in Benue, it was important that the people continue to support the Action Committee on COVID-19 to ensure that the state remained safe.
In the area of security, the Governor condemned in strong terms, the attack on Jootar in Ukum Local Government Area by suspected militia which led to the loss of lives, assuring that security has been beefed up in the area to curb further conflicts.
Ortom while wondering why some persons would choose to attack fellow human beings at a time the world is battling with the COVID-19 pandemic, said security operatives have been directed to apprehend those fomenting trouble at Tyo-Mu in Makurdi Local Government Area.