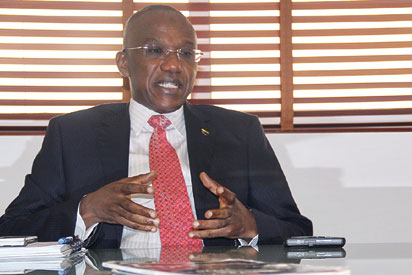 With the closing date of the Assets Management Corporation of Nigeria (AMCON) getting closer, the apex banking sector regulator has released a draft framework for the licensing, regulation and supervision of private assets management companies (PAMC) in the country.
This is coming months after the Managing Director and Chief Executive of the Nigeria Deposit Insurance Corporation (NDIC), Alhaji Umaru Ibrahim, hinted of plans to introduce private assets management companies.
According to the draft framework, the developments in banking industry had necessitated the need for the licensing of the companies.
Non-performing loans have been on the rise within the industry in recent times with industry average rising above 20 per cent, spiking rumours that AMCON might be buying bad loans off the books of the banks.
However, the Managing Director and Chief Executive of AMCON, Ahmed Kuru, had assured that the bad bank would not be buying anymore bad loans from the banks.
The draft framework stated that "given the ever evolving developments in the industry, the decline in international commodity prices with its consequent impact on risk assets in the industry, it has become expedient to proactively widen the space for the management of NPLs through the establishment of PAMCs."
PAMCs according to the draft framework would perform the functions of AMCON which included buying off assets off banks and other financial institutions and disposing them.
Aside this, they will also provide consultancy and advisory services to banks and other financial institutions for the  purpose of restructuring receivables and other assets including sale of such assets to third parties.
They would however not be allowed to operate as banks by taking deposits or grating loans neither would they be able to obtain credit from banks and other financial institutions in the county.
To be licensed, a PAMC would need a N10 billion paid up capital.
On risk management, the framework requires that PAMCs develop an enterprise risk management framework which will serve as a guide in the identification, measurement monitoring and control risk.
"The ERM framework should be approved by the board of directors and cover the different forms of risks to which a PAMC may be exposed. Such risks include liquidity, credit, operational market, legal and compliance risks."