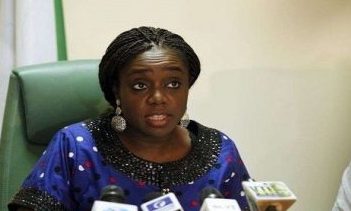 Despite the waning interest, the Debt Management Office on Monday opened the FGN Savings Bond auction for the month of June 2017, selling both two and three year papers to retail investors, according to its provisional bond issuance calendar as local debt of the country hits N11.97 trillion.
In the offer circular issued, it is stated that the yields on the two bonds will be the same as that of last month.
Last month, the DMO sold two and three year tenured bonds with yields of 13.189 per cent and 14.189 per cents respectively.
Although the yields were higher than the previous FGN Savings bond sales in April, the amount raised form the bond auction continued to decline.
Compared to N1.288 billion which it raised through the retail bond in April, the DMO was able to raise N790.85 million.
The April bond auction result was also lower than what it raised at the first leg of the Savings Bond auction in March.
The amount raised from the FGN Savings bond declined from N2.068 billion in March to N1.288 billion in April.
Traders say the waning interest in FGN bond is due to liquidity crunch in the banking industry as well as the picking up of activities at the stock market.
The bull had returned to the stock market as the Central Bank of Nigeria increased outflow of foreign exchange and also opened up an Investors and Exporters window, which uses a market determined price, allowing foreign investors to move funds in and out of the country easily.
Also, the CBN had consistently sold foreign exchange to meet dollar demand and stabilize the currency.
Also it has been selling Treasury Bills and OMO to mop up liquidity at the market.
The liquidity at the money market which had been tight eased up last week as overnight lending rates dropped and stabilised to around 11 per cent.
Meanwhile the total domestic debt stock of the federal government now stands at N11.97 trillion with the FGN Bonds accounting for the highest volume.
Federal government obligations due to bonds stands at N8.177 trillion as at March 31, 2017 accounting for 68.31 per cent of the total local debt.
Nigerian Treasury Bills accounted for 30.08 per cent of the total local debt with an outstanding N3.6 trillion being owed by the government while Nigerian Treasury Bonds accounts for 1.6 per cent with N`90.998 billion outstanding debt.
The FGN Savings Bond which was launched in March this year to bring in retail investors and encourage the man on the street to invest in the country accounts for 0.02 per cent of the total debt.
The DMO said the government as at March this year owes N2.068 billion to the man on the street.
This is aside the N2.078 billion which was raised in April and May this year.