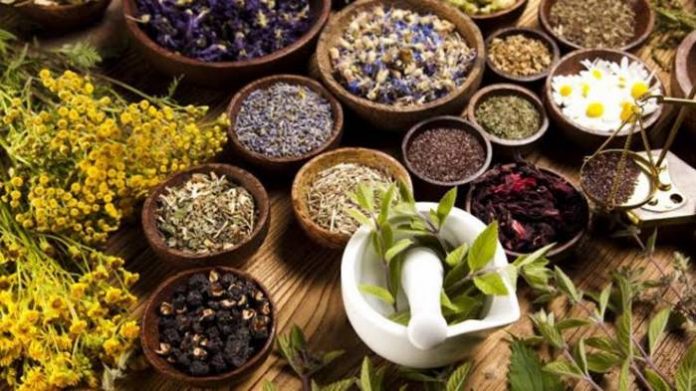 Hajiya Zainab Shariff, the Director Traditional, Complementary and Alternative Medicine, Federal Ministry of Health (FMoH), says there are many herbs, fruits and vegetables that can be used to control diabetes effectively.
Shariff made this known on Tuesday at the 2nd Public Lecture and Outreach organised by the Nigeria Association of Pharmacists in Academia (NAPA), at the University of Ilorin (UNILORIN).
The paper she presented was entitled: "Nigerian Herbs and Herbal Drugs used for the Treatment of Diabetes."
Shariff observed that with the increasing rate of diabetes worldwide, it had become imperative to create awareness on the chronic disease.
According to her, emphasis must be placed on preventive measures such as early diagnosis, healthy lifestyle, adequate dieting, physical and mental exercises.
She recommended that intake of vegetables, fruits and herbs such as bitter leaf, bitter kola, moringa, garlic and neem leaves.
The pharmacist also recommended green plantain, purple yam, scent leaf, African walnut, onions, bitter garden egg, garden egg leave, ginger, soya beans, among others as supplement to the treatment of diabetes.
The expert encouraged diabetic patients not to lose hope, but continue to follow the pharmaceutical and non-pharmaceutical guidelines put in place to fight the disease.
Also in his paper presentation entitled: "Access to Diabetes Care: If not now, when?", by Dr. Nasir Sanni, who is a Fellow of the National Postgraduate Medical College of Nigeria, recommended healthy diet, regular physical activities and cessation of smoking.
Sanni said that there should be maintenance of healthy body weight for diabetic patients and whoever wished to prevent the disease.
Sanni, also a Consultant Physician and Endocrinologist, University of Ilorin Teaching Hospital (UITH), warned diabetic patients and those at risk to avoid sugar beverages.
He said that this would help them to control weight and reduce their risk for cardiovascular disease and should also minimise consumption of food with added sugar.
"This has been proven, if you take too much of food with added sugar, you are prone to gain weight and by gaining weight you are prone to diabetes," he said.
Quoting the Global Burden of Diabetes, Nasir said that the 2019 projection indicated that Africa would move from 20 million diabetes cases to 29 million by 2030.
"Which means there will be an increase in the prevalent of diabetes by over 10 million.''
Sanni noted that within two years, 24 million diabetes cases had already been reported in Africa, meaning that the rate would surpass the 2019 projection.
He advocated access to education on diabetes, access to preventive strategy and access to diagnosis.
"There should be mechanism in place to ensure people are screened for diabetes early and access to basic drug which is a big challenge," he said.
Mr. Rahmon Bioku, Fellow of the pharmaceutical Society (FPSN), commended NAPA for organising the public lecture and outreach.
He said that the programme was to create awareness of diabetes disease to the people with the disease that were not aware of it "and those who know but do not have access to drugs."
Bioku advocated the need for all the people in the healthcare sector from doctors, pharmacists, the nurses among others to work together and close ranks to defeat diabetes.
Prof. Sulyman Abdulkareem, the Vice-Chancellor of the UNILORIN, encouraged Nigerians to live healthy lifestyle, excise more, watch their diets and visit medical centres regularly for medical check-up to be healthy.
The Vice-Chancellor, who was represented by Dr. Mohammed Amali, the Acting Dean of the Faculty of Pharmaceutical Sciences, of the university, lamented the increase intake of sugary drinks among Nigerians.
Abdulkareem called on government to increase health funding to enable individuals to access treatment of diabetes and to enable organisations and NGOs create awareness.
Highlights of the event are diabetes outreach on blood glucose and blood pressure checks, diabetes health fair and exhibition. (NAN)