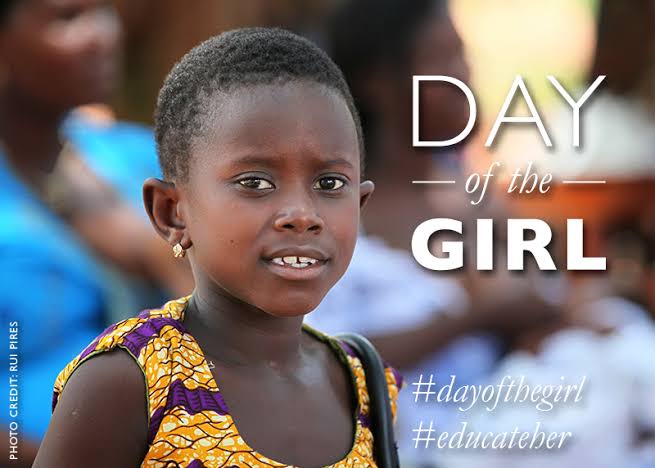 International President of the African Women Lawyers Association (AWLA), Mrs Mandy Asagba, on Monday, called on stakeholders to join in the crusade for a technological empowerment of the girl-child.
Asagba said this in a statement made available to the News Agency of Nigeria (NAN), to mark the International Day of the Girl Child, on Monday in Lagos.
She said such empowerment would keep the girl-child relevant in a tech-inclined world.
NAN reports that Oct.11 is a day set aside by the United Nations to focus on the girl-child, with the core objective of making girls an active part of the progress in the world.
The theme for the 2021 celebration is "Digital Generation; Our Generation."
According to Asagba, the 2021 theme is apt, considering the seemingly hopeless situation in bridging the gender gap.
She noted that digital empowerment was very key to the survival of the girl child in the world of today.
Asagba added that the theme aimed at bridging the digital divide.
"The digital world is also a very good way to bridge the gender gap if utilised positively, otherwise it will even widen the gap, as more boys take interest in technology.
"If tapped, it will remove the focus from most of the barriers of the girl-child, but rather focuses on their skill as an individual in this field.
"The UN noted that even in the post-COVID-19 world that saw businesses, education and even parts of healthcare services moving online, 2.2 billion people below the age of 25 still do not have internet access at home.
"It also noted that girls are more likely to be cut off, pointing to a gender divide within the digital divide; It also stated that girls are less likely than boys to "use and own devices.
"This, in turn, affects their numbers in "tech-related skills and jobs.
READ ALSO: Group Sends SMS Reminders To 500 Pregnant, Nursing Women To Attend Clinics
"With the extant juicy pay on tech related jobs, if we do not take urgent, deliberate and intentional action in girl-child tech empowerment, this will surely without mincing words, widen the gender gap and financial gap," she said.
Asagba, therefore, called for a deliberate and urgent action on the empowerment of girl-child technically.
"We at AWLA have trained over 20 girls in tech and are committed to do more in the next five years.
"We call on all and sundry to commit to this project. Remember when you empower a girl-child, you empower a nation.
Join us to empower the girl-child and empower our world," she said. (NAN)