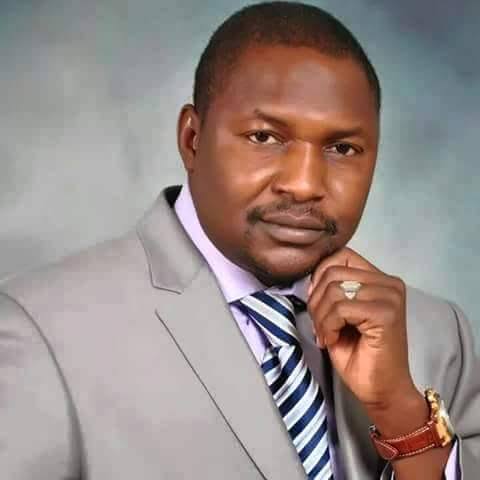 The Disciplinary Committee of Legal Practitioners' Privileges Committee's hearing on the petition of alleged misconduct filed by the family of a former national security adviser, Sambo Dasuki, against the Attorney-General and Minister of Justice, Mr. Abubakar Malami, SAN, will resume on November 29.
The LPPC is the body that confers the rank of Senior Advocate of Nigeria on lawyers and reserves the power to withdraw the rank from any lawyer on the grounds of ethical breaches.
The three-man panel of the LPPC led by the Chief Judge of Osun State, Justice Adepele Ojo, had, on June 14, adjourned the hearing of the petition indefinitely to afford the petitioners enough time to regularise their complaint.
The PUNCH reports that the Dasuki family had made the request for the indefinite adjournment through their lawyer, Mr. Victor Okwudiri, of the law firm of Ahmed Raji, SAN, to carry out the regularisation by filing a "verifying affidavit" which was originally not part of the petition.
Malami's team, led by Oladipo Okpeseyi, SAN, did not oppose the request for adjournment.
It was learnt that the petitioners' legal team had afterwards carried out the regularisation which prompted the LPPC panel to issue a new notice for the continuation of hearing on Friday.
The newspaper quoted lawyers on the legal teams of both Malami and the petitioners as confirming the development to its correspondent on Tuesday.
READ ALSO: Appeal Court Orders FG to Release Dasuki, Review Bail Conditions
"The parties have all been served with the hearing notice for the Friday's proceedings," one of the lawyers was quoted as saying.
The Dasuki family's petition followed an alleged media comment by Malami suggesting that Dasuki, despite meeting the conditions of the latest bail granted to him by the Federal High Court in Abuja on July 2, 2018, would not be released from the custody of the Department of State Service on the grounds of national security.
Copies of the petition were sent to the Chief Justice of Nigeria, the Legal Practitioners' Privileges Committee, and the Legal Practitioners' Disciplinary Committee.
The petitions, dated July 23, 2018, were signed by Dasuki's son, Abubakar Dasuki, the detainee's wife, Hajia Bintu Sambo-Dasuki, and his nephew, Senator Umaru Dahiru.
The petitioners prayed that Malami be disciplined not just as a lawyer but also as a Senior Advocate of Nigeria.
A copy of the petition read, "This petition has been written in order for you to also investigate the propriety of the inflammatory contemptuous and libelous statement made by Abubakar Malami, not only as a lawyer, but also as a Senior Advocate of Nigeria and Attorney-General of the Federation."
Dasuki has been in the custody of the Department of State Service since December 2015 despite court orders granting him bail, the latest being the order of the Court of Appeal in Abuja which further reduced the bail conditions imposed on Dasuki by Justice Ijeoma Ojukwu.
But in his reply filed before the LPPC panel and which was obtained by The PUNCH, Malami said at no point in time did he "make or utter such statement wrongly attributed to me."
"It is observed that the alleged statement not verifiably quoted, and where such statement was by any means reported and or attributed to me by any media report, then such attributed statement must have been quoted and or reported out of context."