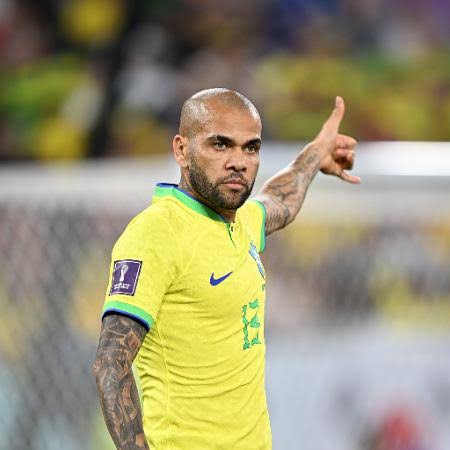 Brazilian defender Daniel Alves was taken into custody by Spanish police on Friday as part of an investigation over alleged sexual assault, the G1 news portal reported, citing the Barcelona police.
Alves, who played for Brazil at the World Cup in Qatar, is being accused of sexually assaulting a woman at a Barcelona nightclub on Dec. 30, police said.
He denied the accusation.
READ ALSO: Tribunal Verdict: Osun APC Declares 7-Day Fasting, Prayer
Alves was taken into custody after testifying on Friday morning at a police station in Barcelona, broadcaster RTVE reported.
According to G1, the police have not said why the player was detained during the deposition and there was no initial arrest warrant against him.
Alves had previously said during an interview that he was at the nightclub but he was only dancing.
"I don't know who that woman is, I've never seen her,'' he said.
The defender, a former Barcelona player, is currently under contract at UNAM Pumas of Mexico. (dpa/NAN)