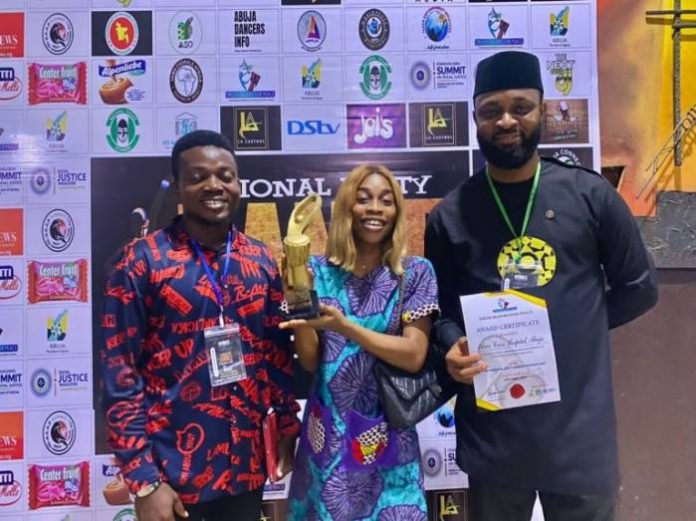 Dr. Patrick Ezie, a medical expert, says that 'dance' is a form of therapy that can help in decreasing depression, anxiety, muscle pain and boosting the quality of one's life.
He said this on the sideline of the 2023 National Unity Dance Festival, organised by the Drums Majors for Peace, a unity campaign group, in Abuja.
The event was organised in collaboration with the Department of Arts and Culture, Social Development Secretariat, FCT and the National Troupe of Nigeria.
The theme of the event is "Dance, Gateway to Nigeria's Cultural Integration and Development."
Ezie, who is the Chief Medical Director, Silver Cross Hospital, Abuja, said that dance movement therapy has been helpful in boosting physical and mental health of people with various illness.
"Dancing itself is that basic essence of being African that we have inherited and for years to come, we will still be dancing.
READ ALSO: Judge Denies Nullifying Abia Governorship Election
"It is not a way of communicating our culture, it is a way of exercising and living healthy lives.
"Researches has shown that dance can be used to reduce stress, fears and anxieties.
"It can as be used to reduce feelings of isolation, diabetes, cardiovascular problems, body tension, chronic pain and depression.
"For a very long time, Africans have shown great fitness from past generations and one of those things medical experts have kicked against, is for people to live sedentary lifestyle.
"For instance, sitting at a spot for a long time, so dance itself is a medicine for a lot of illnesses, when you move your body, it shakes up a lot of things that can cause a lot of problem if you remain in one place," he said.
Also speaking, Mr. Nsikan Paul, Executive Director of Drums Majors for Peace said the event was aimed at galvanizing creativity in the entertainment industry to promote positive values, peace and unity in the country.
He said that the event was also organised to commemorate this year's "World Dance Day" celebrated annually on April 29.
Paul added that dance which had remained a potential asset for peace building, friendship, appreciation of cultural values, among others, can be adopted by the government to promote peace in the country.
The event featured cultural display by different ethnic groups as well as bestowment of awards on some distinguished personalities for their outstanding role and contribution to nation building.
Some of the awardees include Dr. Patrick Ezie, Chief Medical Director, Silver Cross Hospital, Abuja, Mrs Dayo Benjamins-Laniyi, a politician, among others.(NAN)