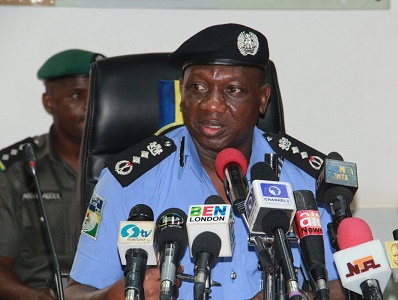 The Police in Enugu State on Sunday identified cultism as the leading cause of crimes such as murder, rape, robbery, and kidnapping.
Ebere Amaraizu, the Public Relations Officer of the Enugu command, made this known in an interview with the News Agency of Nigeria (NAN) in Enugu.
Amaraizu, a Suprintendent, said the command had launched a statewide campaign against cultism and other vices.
He said the campaign would be taken to all schools, colleges, communities, and parks, among others.
"Cultism is a big bag containing many other crimes such as murder, rape, kidnapping, and armed robbery, among others,'' he said.
According to him, cultism is a time bomb and a destroyer of youths and their ambitions.
The spokesman, therefore, advised young people to be law-abiding and to contribute their quota to nation-building.
"This cankerworm called cultism seems to have been embraced by not only students, but traders, bus riders, butchers and other artisans as well, especially young people in these fields.

"Today, people – young and old – need to know, who their real friends are and what they do in order not to break the law.''