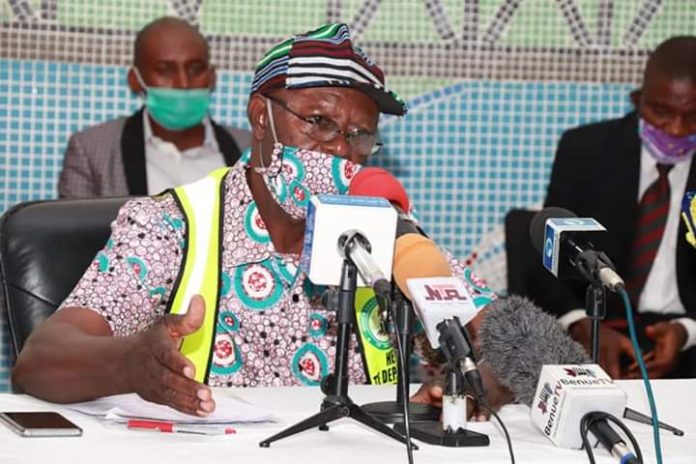 Positive Cases of Coronavirus in Benue state have risen to 65 as at Monday June 30, 2020, State Action Committee on COVID-19 has confirmed.
Secretary of the Committee and Commissioner for Health and Human Services, Mr. Sunday Ongbabo, disclosed while speaking to journalists in Makurdi.
Ongbabo told journalists that six other patients tested positive to the disease on Monday.
"We had 59 cases before, and six other people tested positive to the virus yesterday bringing the total number as at today to 65."
READ ALSO: COVID-19: Benue Spends N240 Million So Far, Plans Mobile Testing Centers
Out of the number, Ongbabo said 44 had been treated and discharged, one had died and one absconded leaving 19 patients who are currently receiving treatment at the isolation centers in the state.
He said COVID-19 was real and people should be more serious with adhering to all the precautionary measures of social distancing, hand washing, use of face masks among others to stay safe.
He urged everyone to see the next person as a suspect stressing that people should shun the idea of seeing the virus as a fluke.