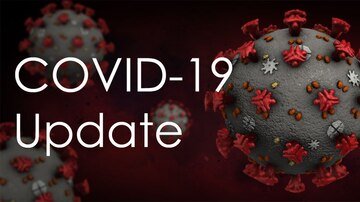 The Nigeria Centre for Disease Control (NCDC) has confirmed 1,883 new cases of coronavirus (COVID-19) infections,  bringing the total number of infected people in the country to 130,557.
The NCDC disclosed this on its official website late Saturday.
The country has so far tested 1,270,523 people since the first confirmed case of COVID-19 was recorded in Nigeria on Feb. 27, 2020.
The  health agency also confirmed one  coronavirus-related death in the last 24 hours, bringing the death toll to 1,578 in Nigeria.
NCDC noted that the 1,883 new COVID-19 infections occurred in 22 states and the Federal Capital Territory (FCT).
It stated that Lagos State registered the highest number with 1,040 infections, taking the total number of infected people in the state to 48,919.
READ ALSO: Experts Recommend Sugarcane Consumption For Boosting Immunity, Preventing Cancer, Others
The NCDC said that the FCT came second with 298 new infections, upping the total number of cases in the nation's capital to 16,863.
In the states 86 new people were infected in Anambra; Rivers-54; Taraba-45;  Ogun-42; Oyo-40; Akwa Ibom-38, Sokoto-30, Ebonyi-30, and Imo and Kaduna reported 28 new cases each.
Osun came up with 27 new infected people;  Kano-21;  Benue-19; Edo-17;  Gombe-15;  Ekiti-nine;  Delta-eight;  Jigawa-three;  Kwara-two; Bayelsa-two and Plateau-one.