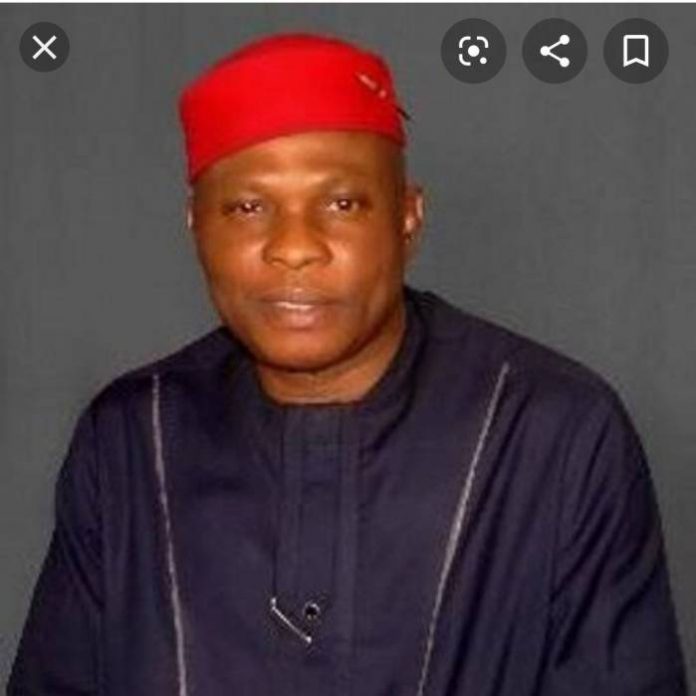 Chairman, Governing Council, Imo State Polytechnic, Umuagwo, and former Imo State House of Assembly member, Mr. Obulimba Innocent Ekeh, has called on government at all levels to provide palliatives to media practitioners in Nigeria as they are the second frontliners working against the Coronavirus pandemic.
Ekeh also doled out palliatives to journalists practising in Imo State, demanding that public-spirited individuals, corporate establishments and multinational companies take a closer look at the plight of journalists in Nigeria.
He said: "Every nation gets the quality of news media they deserve and as such should invest and support their media practitioners, especially at a time like this when the world is battling global emergency. Journalists are among professionals in the frontline in the fight against COVID-19."
He presented cash and Personal Protection Equipment (PPE), including face masks, detergents and sanitisers to journalists.
READ ALSO: COVID-19: PSN Donates Drugs Worth N500,000 To Imo Govt
He said, "My dear friends, with all humility, let me implore you to please accept this meagre gifts. It is my widow's mite from a lean savings. Savings they say is for the rainy day. But I ask, can there be a heavier rain than this global storm imposed by COVID-19?
"If not, I am motivated to offer this drop of water in the ocean of the varied needs of media practitioners and journalists.
"To properly understand my gesture, I urge you to situate it as drawing attention to the unique and indispensable roles of the journalists.
"We look at the attention and loss the people will suffer if the journalists renege on their duties due to inadequate working resources and welfare.
"What you do for journalists in this circumstance, you do for yourselves and for the society."